The 5 Questions You Need to Ask Yourself Before Hiring a Virtual Assistant to Help You Achieve Your Goals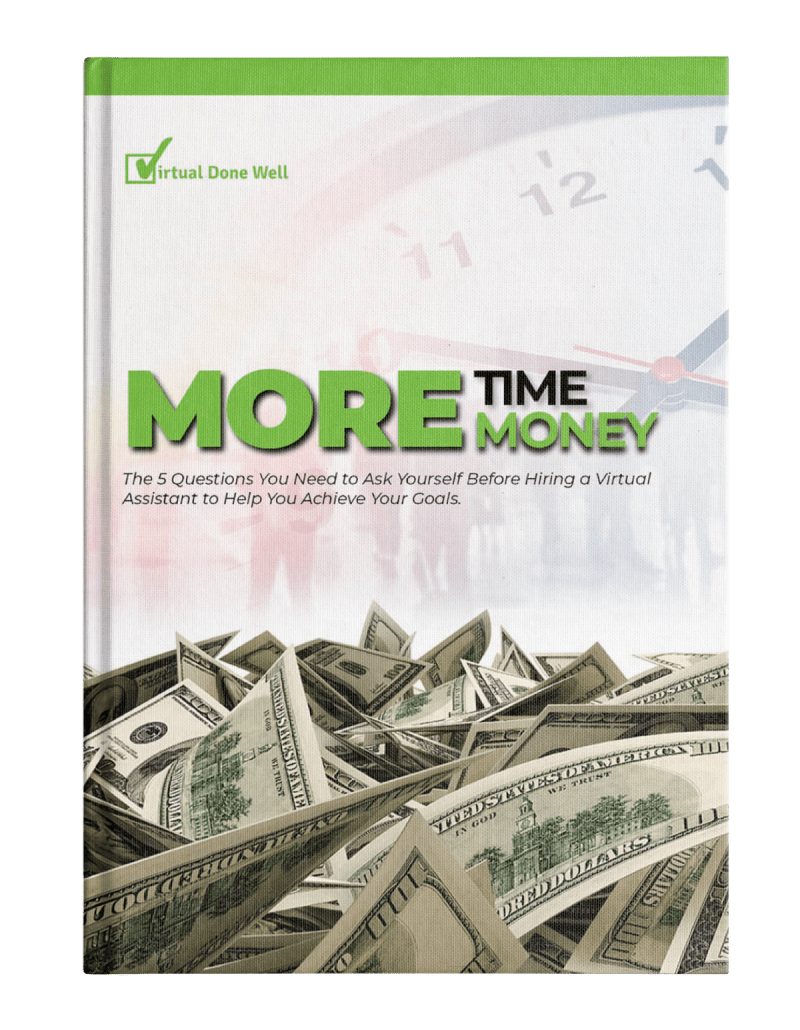 Do you need a virtual assistant? Really? Maybe not?
This short guide will help you decide if hiring a virtual assistant is really for you.
If it is, that's great, because with the right virtual support, you can radically transform your business and personal life.
Savvy small-business owners and entrepreneurs around the world have been supported by virtual assistants (VAs) for decades.
VAs are professional remote workers, often based in countries with much lower income bands than their first-world counterparts. Their professional cost-effective support has allowed them to grow their businesses and reduce their working hours.
Download this guide to know:
How Do You Use Your Time and What Are Your Goals?
Your Tasks and What Can Be Delegated?
Can You Logically Group Those Tasks?
What Other Tasks Would You Like Completed, That You Can't Do Now?
Can You Afford a Virtual Assistant?
© 2021 Virtual Done Well. All Right Reserved.