Here are Your Gifts from the Team at Virtual Done Well
We know you'll get a lot of great value and practical tips from this 'Care Package'
I must apologise for our Book, 'More Time More Money'.
We rushed it to have it ready in time for this event and it's still not fully proofed!
But we wanted you to have it.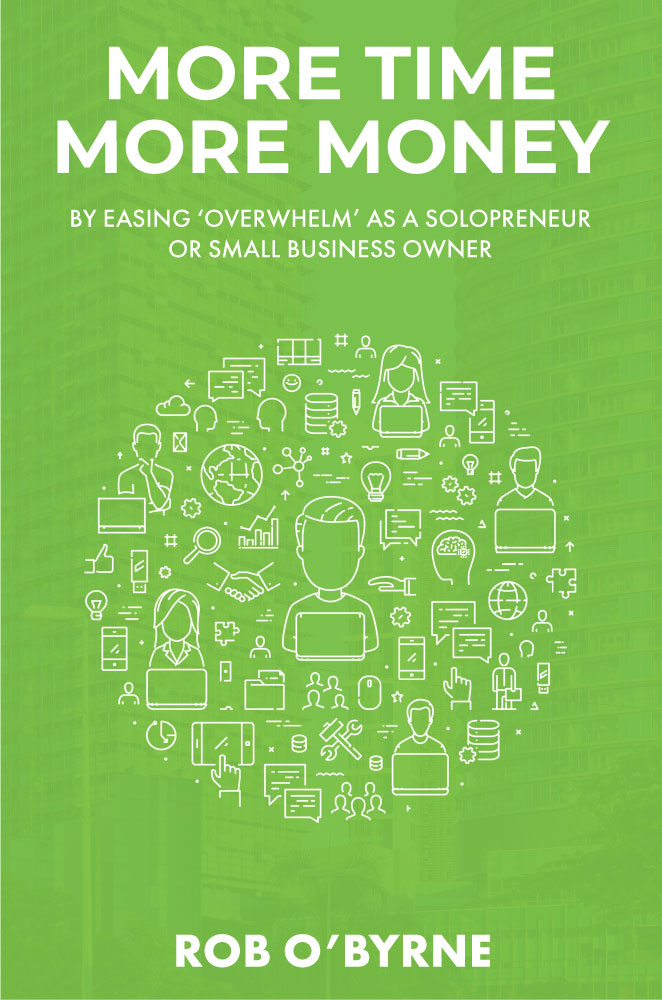 So you are a small business owner, an entrepreneur?
How many hours do you work a week? How many hours on your business, how many hours in your business?
Rob O'Byrne says that nine years ago he was putting in 80—100 hours a week, "absolutely killing" himself trying to do all the tasks in his business.
Do make sure you access our other resources such as:
© 2020 Virtual Done Well. All Right Reserved.