A Team of Professionals to Improve Business Public Relation
Growing your business is more than increasing production and sales. Expanded productivity generally requires some expansion of administrative and support work, too. But hiring new employees in your office is expensive resulting in a big hole in your budget. Why not save money by outsourcing your administrative and support work? Virtual Done Well can provide you with professional and trustworthy virtual assistants to meet all your requirements. What's more, your VA will answer directly to you, and you can contact them at any time.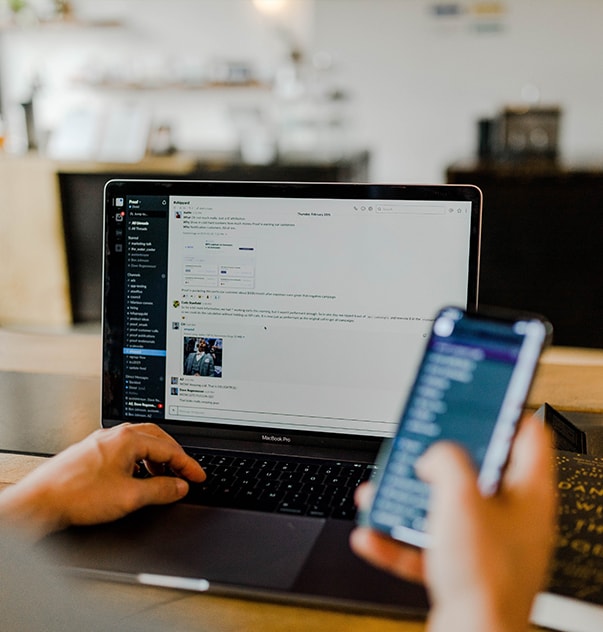 VDW is a one-stop solution for all your digital marketing needs.
Here's a list with some of the virtual assistant services we offer:
A personal assistant from VDW can manage your personal office. They can manage your calendar, field calls, maintain digital filing and do just about anything a traditional administrative assistant can do.
Your virtual receptionist can do almost anything an in-office receptionist can do, with the sole exception of greeting your customers face-to-face.
Your buyers are smarter today than they've ever been. But a lead generator from VDW can help target the right customers.
Do you need information for your business? Our staff can put in the hours it takes to dig out that precious data, and they can do it for less.
Reaching long lists of contacts requires a lot of one-on-one communication. That means hiring capablestaff. We can provide you with qualified telemarketers at a discounted rate to help boost your profit margins!
Bookkeeping is an important task. But who says it has to be done in your office? In today's digital environment, a skilled bookkeeper can do the job off-site, and will be a much better Return on Investment.
What's the best approach to initiating your digital marketing effort?
Digital marketing is a complex field that requires the expertise of a lot of specialists to be effective. There are a couple of different strategies to finding the people needed to start up your digital marketing efforts. They are the individual method and the team method.
The individual method is where your business has matured and of the size that you can utilise the specialists full time.
Another approach is what we call the team method. This method involves contracting with a third-party company that specializes in digital marketing. This outsourcing consultant company will have an existing team with all these specialists, already working together under their own roof.
The
Individual

vs. the

Team

Approach to Virtual
There are benefits and drawbacks to both ways of approaching this challenge. We have outlined a few points about each of them, below.
– You can choose each person on your digital marketing team, individually.
– You have more control at every step in the digital marketing process, from beginning to end.
– No geographical colocation means a reduced sense of team cooperation.
– You have to manage relationships with each of your specialists, individually, meaning more paperwork.
– Freelance specialists will have varying degrees of loyalty and reliability.
– Difficult to maintain oversight and supervision.
– Your DM consultant will have an established reputation in the industry, so you'll know what to expect.
– Your digital marketing will be handled by a team that already works cooperatively and efficiently.
– Your DM team functions under the supervision of qualified managers, reducing your work load.
– There is less one-on-one personal contact with the individual team members.
– There is less control throughout each step of the digital marketing process.