THE PLACE TO
ENGAGE,
TO BE
SEEN

, TO BE

RECOGNISED
Knowledge and Trust are the essential currencies in Business today. Our events place your organisation firmly in place as Knowledgeable and Trustworthy ahead of your competitors at this unique industry event.
What makes our events different?
We are not an events 'company.
We are business owners and practitioners who make a living from management consulting, education programs and support service businesses.
We provide these events on a Not-For-Profit Basis.
Why?
One of our foundational values is to share information and empower others to succeed. Apart from our business support, this is reflected in the fact that 10% of our profits are given to charities around the World, and we fund our Social Enterprise in the Philippines along with a range of other initiatives.
It's not just words, we genuinely care…
So our commercial aim at these events, if I can use that term, is merely to breakeven on the direct event costs such as venue and catering, and also have a small sulus that can be donated to Charity on the day.
None of our staff or speakers are paid to provide this event.
Why Do We Need Sponsors?
Like most events companies we could easily charge $500-$1,000 for this event. But we prefer to make these events as accessable as possible to people, and so we only charge a nominal ticket price. This does not even cover the catering cost!
We make up the shortfall ourselves or with a limited number of small sponsorships.
Why should your organisation participate as a Sponsor?
This event provides your organisation with a great opportunity to be seen as leaders in your field and to generate interest in your products and services.
By participating, you will be seen as:
Leaders in your field of expertise.
Actively participating in educating the industry.
'Giving back' to the industry in which you are a major player.
'Supporting' the charitable aspect of the event.
An organisation worth knowing and getting closer to.
An organisation to contact regarding specific products and services.
PARTICIPATION IS EASY
All you have to do to participate at this event as a Sponsor is say Yes.
We can customize a Sponsor Package to suit your needs and preferences.
At the Event
Sponsors Table
You are encouraged to bring along brochures, business cards, DVDs, USBs or other materials that will a) reinforce your services and expertise and b) provide your organisations contact details.
Breaks
During the breaks, you are encouraged to engage with delegates for discussions.The MC will facilitate this too.
Banners
All Sponsors are asked to provide one or two pull up banners to be displayed along the walls of the main event room.
Speaking Session
If your topic and nominated speaker are a good 'fit' for the event, we can certainly discuss your organization taking up a speaking session.
Short Speaking Summary
Alternatively we can offer a 5-minute slot for short promotional speech.
Pre Event
Event Marketing
The event will receive high profile marketing exposure via print advertising, online advertising and social media. All participating 'sponsors' will feature in this marketing activity and will encourage to provide additional marketing information.

Internal Marketing
All participating Sponsors are expected to conduct marketing of the event to their own clients/contacts as a condition of participation. Full details, instructions and support can be provided to do this. In simple terms, participants will be required to promote the event at least two times to their contact/client list via specific email or letter. In addition to Social media and website promotion we can provide assistance with this if required.
Our marketing team will provide you with customised images to use on Social Media, at no cost to you.

Exposure
Via this event marketing your organisation will be exposed to our database of over 25,000 clients and industry contacts, globally, along with those of every other participating sponsors. Abundance is the key here.

 Event Day
MC Acknowledgment
The MC will highlight the participating sponsor to guide the delegates who they may wish to talk to.

Post Event
Marketing to Delegates
Post event, all delegates will be emailed a follow up. This will include details of all the sessions that were facilitated and the contact details of sponsors.

Social Media
Post event articles and videos will highlight the event and again list all the participating Sponsors with their contact details.

Sponsorship Costs.
Depending on the elements you select this can start from as low as $500, to a maximum of $2,000
Delegates Investment
The ticket price for delegates will generally be as low as $50.
Participating Sponsor Organisations are requested not to 'stack' the event with additional 'delegates' from their organisation for sales/networking purposes. This will be monitored.
Email Assistance
Should you require assistance in mass emailing your contact list, our third party support team can assist you for a nominal charge of $1,000 per email, for an email sent to up to 50,000 addresses. Email addresses will not be retained by the support team.
Please note that our email system will not be used for this purpose. All email addresses will remain confidential and be deleted once your email series has been completed. Confidentiality agreements will be signed to this effect. The email will come from you!
Marketing Videos
Should you wish to utilise video for marketing your participation at this event, which we would encourage, this support can also be provided.
Catering
Morning and afternoon tea will be provided along with a buffet lunch. Ample space will be provided for networking and discussions during the breaks.
Event Management
The event is organised and owned by Us and will be hosted by Rob O'Byrne the Group CEO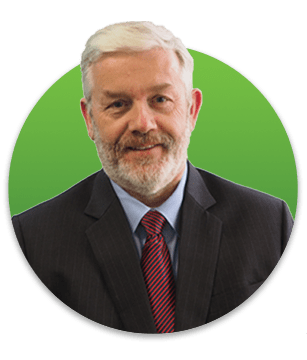 Rob O'Byrne
CEO of Virtual Done Well & 5 Other Businesses
Rob O'Byrne is an award-winning entrepreneur, consultant, international speaker and author of 6 highly popular Business books.
A 40-year business veteran, Rob has established and operates a number of businesses in Consulting, Education and Events.
His Business Events, now in their 21st Year are always popular with industry professionals wanting to boost their personal and business results with his easy to understand step by step tips and techniques.
He runs these events as 'Not For Profit' because sharing knowledge and empowering others is a core value that is the foundation of all his businesses.
But at this event Rob will reveal his own journey to Outsourcing Business Support, and show you all the tips and traps he has learnt along the way! He has NEVER Shared this before! He'll explain exactly WHY at the event…
© 2020 Virtual Done Well. All Right Reserved.