Augment Your UK Business Team Virtually – Save Money and Time
With Offshore Virtual Assistants From Virtual Done Well
Is your UK-based business a bit like the proverbial swan, showing a graceful impression to customers but paddling like mad to do so?
It's a common enough scenario for boutique enterprises in the United Kingdom, and if you have a small business team, one to which you can probably relate.
Marketing, administration, personal time management—they tend to be the business aspects that suffer with a single-figure headcount and a constrained staffing budget.
But now you can get those business elements covered, affordably and without the high costs, obligations, and liabilities of hiring local staff.
The solution?
Offshore virtual assistants in the Philippines, employed, managed, and supported by Virtual Done Well, and dedicated to your business on a part-time or full-time basis.
What Could You Do if You Had a Virtual Assistant – or Two?
The options available with virtual assistants (VAs) in the Philippines have never been greater—or more accessible.
Specialist Virtual Assistants in the Philippines
If you want somebody to help you with your social media management, digital marketing, or other creative and technical activities, you can hire a skilled Filipino specialist to work with you remotely for a fraction of the cost of UK labour rates.
Your Virtual Done Well VA will work during your UK business hours, using remote-working tools and communications channels of your choice. It's just like having a local employee without the expense and commitments.
Filipino Virtual Personal Assistants
Are you all too familiar with executive stress? A virtual personal assistant can help to end all that, keeping you organised and taking away those time-consuming tasks like arranging travel, booking appointments, and taking action points at your online meetings and conferences.
Creative and Technical Virtual Assistants
What about all those unfinished projects? You know, the ones like:
Your website design and content that your team works on when they can find a few minutes
Your storefront product descriptions that you can never seem to find time to update
Media productions that stall due to human resource shortages
Creative, technical, and digital marketing virtual assistants in the Philippines can pick these tasks up and give your local team more time to develop your business.
Philippines Virtual Assistants: Great News for UK Businesses
Many established UK businesses are at that stage where an additional team member or two would make all the difference to performance, freeing our regular staff to concentrate on core activities.
But with the prohibitive cost and government regulations in relation to hiring local employees, even on a part-time basis, it may not be easy to justify the investment—and that's where offshore virtual assistants come into their own.
Don't let the distance deter you. With Virtual Done Well, one call is all it takes for us to start the process of matching you with one or more suitable Filipino virtual assistants.
Want a Virtual Assistant in the Philippines? Here's How We'll Help
At Virtual Done Well, we will:
Find you the right people to support your business remotely, part-time or full-time
Manage them right here in our office facility in Davao, Philippines
Take care of your needs, and your VA's, through our local team of managers and supervisors
Provide you with seamless facilities for your affordable fee payments
Support you with VA onboarding, business familiarisation, and training
Help you to scale your staffing up and down as and when appropriate
Rest assured, we won't get in the way of your relationship with your virtual assistant(s). Our managers work right here on site with the VAs, but their role is purely to enable each VA to work as part of your team. You will always have direct contact with your Filipino virtual assistant, using the communication channels you prefer.
Why Choose a VDW Filipino VA for Your UK Business?
The Philippines is one of the most popular outsourcing destinations for business services, and with good reason. Here are some of the valuable business benefits of hiring a virtual assistant in the Philippines:
Filipino virtual assistants speak English fluently.
Filipino VAs have a solid work ethic and excel in polite and friendly customer service.
An affordable monthly fee for your business provides your VA with an above-average salary at Philippines rates.
A well-developed education system ensures availability of professionals with a diverse range of specialisations.
And why choose a VA from Virtual Done Well?
We like to think it's a no-brainer, but we know you need the 101, as bringing new talent into your business is no small decision—so here are some of the key advantages of our service:
All our VAs are legally and ethically employed by us, and work in our modern, well-equipped office facility.
You have face to face contact with the VA who is actually doing your work, not a go-between team leader.
They are supported by a professional on-site management team.
Our VAs work a local night shift, ensuring full coverage during UK business hours.
They enjoy a salary and benefits package that ensures engagement and promotes ambition.
You engage with us on a B2B basis, so we make it easy to hire, train, work with and settle fees for your virtual assistant, and to meet your needs for scaling up or down.
If you have more than one VA, they can work together in our office as a team.
We are an established service company, with enterprise grade equipment, facilities, and power/connectivity infrastructure to ensure your business continuity.
Complete Your UK Business Team – Virtually!
Don't let your business continue to paddle frantically to maintain its success. Virtual Done Well has specialist virtual assistants, including digital marketers, web designers, personal assistants, and media specialists available now, ready to work with your team on a part-time or full-time basis, for as long as you need them.
No employment contracts to tie you up. No extra office overheads to consider. Just professional virtual assistants in the Philippines ready to work with your team and cover your specialised or even general needs—at rates that will pleasantly surprise you.
Get Started With a FREE Consultation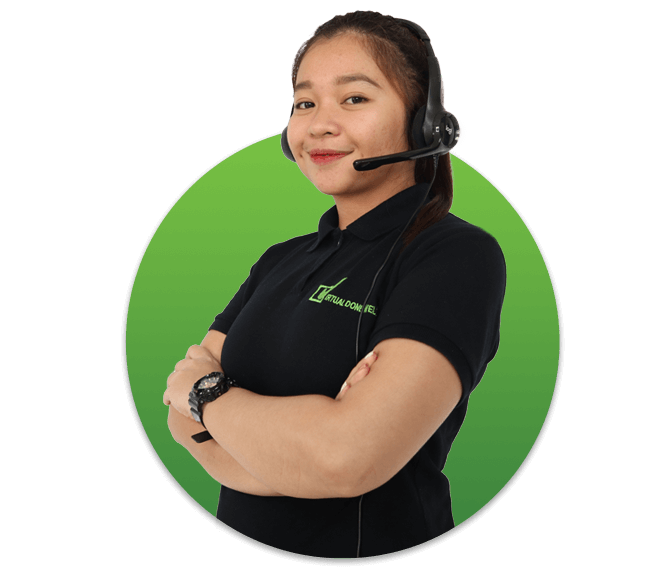 It's easy to get in touch with us, and we offer a free initial consultation, so we can understand your needs and take immediate steps to meet them if you're ready to hire.
Let's work together to plug your human resource gaps, with skilled and dedicated Philippines-based professionals, at a cost your UK small business can afford.
© 2021 Virtual Done Well. All Right Reserved.