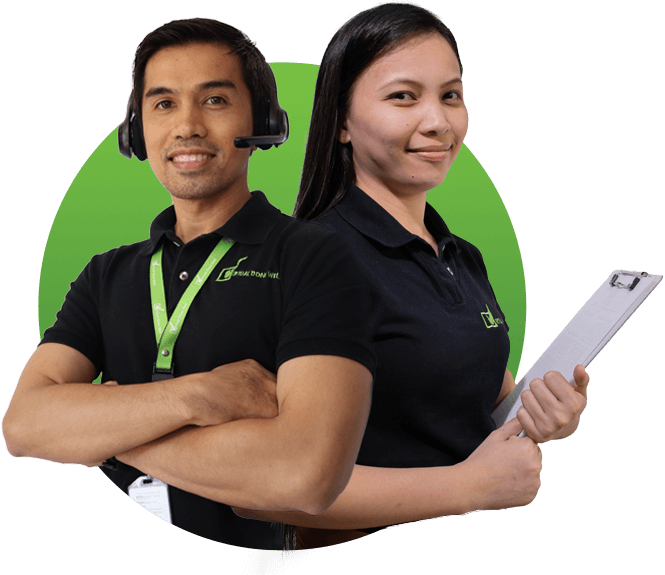 VISION
To make Small Business Ownership a joy rather than a stressful headache.
MISSION
We do this by providing professional and economical remote business support that not only empowers and benefits our clients, but enriches the lives of our team members and those in need within our community.
If you're a busy Small Business Owner working far too many hours and struggling to grow your business, you've come to the right place!
Because that's where our Founder, Rob O'Byrne, was in 2012. He was very stressed, overworked, and not able to afford professional support staff to help him.
That's when he 'tried out' the concept of utilising Virtual Assistants. Though he regarded the whole service as a 'life saver' he was very saddened by the organisation and working conditions of the Virtual Staff that he came across. 
And so Virtual Done Well was 'born'.  
Rob is now a client of Virtual Done Well; and we support him in his core business.
YOU,

our Client.

We set out to provide outstanding Virtual Assistant services at a very competitive cost.

And we can do that, because we are a 'not-for-profit' Social Enterprise.

We pride ourselves on providing professional and pro-active support staff to small business owners, so that they can really start to achieve that elusive goal.
Work / Life balance!
With a very broad range of services, we're surely able to help you vastly reduce your working hours and stress, whilst at the same time support you in growing your business.
Why not have a chat with one of our friendly and experienced support staff to see if hiring our Virtual Assistants suits you?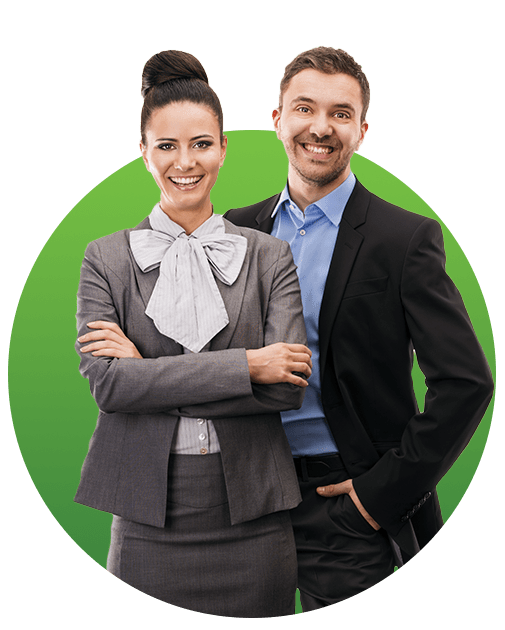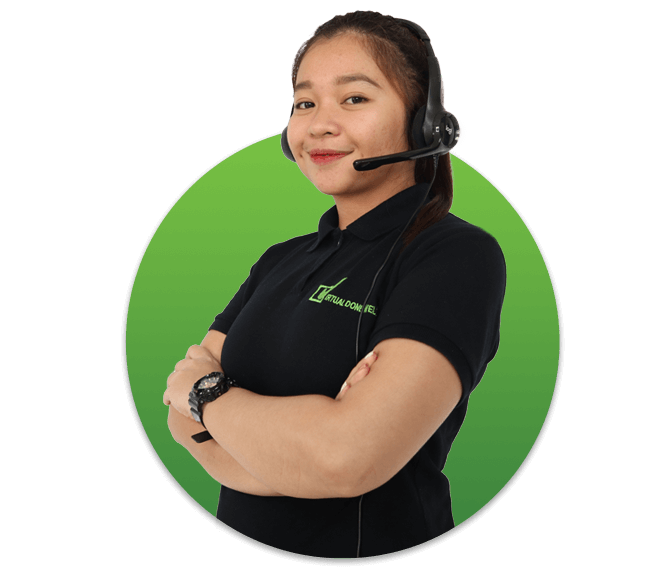 Our STAFF
Rob always remembers the words of one of our first staff members,
"I'm really grateful for this job, as it's not easy here to find a good company to work for, that provides a fair reward."
And that really underpins our second core focus – looking after our staff with good working conditions, a good income and 'extras' like health insurance.
Rob also expressed from one of his videos,
"I just love working with our team there, they are fantastic people, they are a joy to work with.
What I really enjoy is seeing them rise to the occasion, build their confidence, build their capability and see them do well."
We are really like a family and look after our team in the same way.
Those in

NEED

As well as sharing our income with a range of worthy causes around the World, we are particularly aware of the needs of our local community.

So we support a range of initiatives locally such as:

Feeding the Homeless. Can you believe that 22% of the population of Davao City (our home)have inadequate housing and nutrition!

Teaching Kids in Remote Communities. We have just started supporting a program initiated by our staff, who venture out to remote farming communities at the weekends to bring education to kids who have no access to schools.

Environmental. We also undertake a range of environmental programs locally such as beach clean ups and tree planting.

So your 'patronage' helps us do more of this work.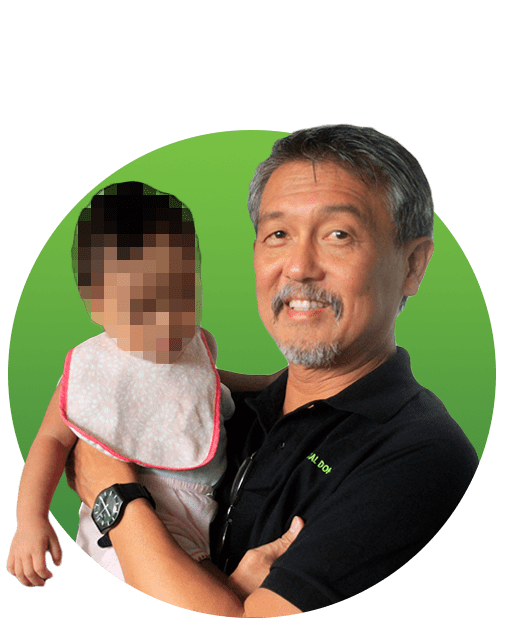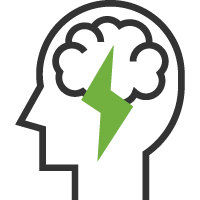 Integrity
We uphold moral principles and professionalism at all times.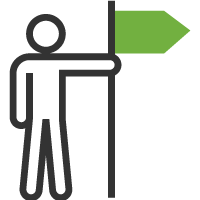 Commitment
We are focused on providing the best assistance and help clients achieve their business goals.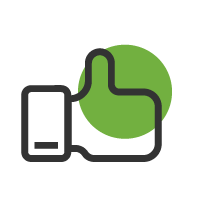 Efficient
We recognize that time is an irreplaceable commodity; hence we proactively do things right the first time.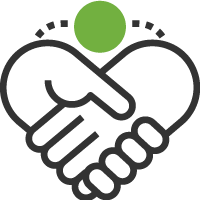 Passionate
We are driven by our burning desire to make time for our clients and contribute to their success.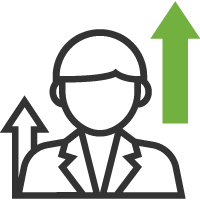 Personal Development
We value constructive criticism and mentoring. All opportunities for us to grow are always welcomed and pursued.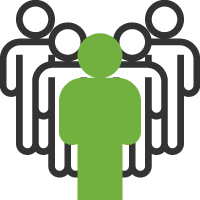 Camaraderie
We believe that strengthening the relationships among team members leads to a healthier work environment. No outsourcing staff member is left behind.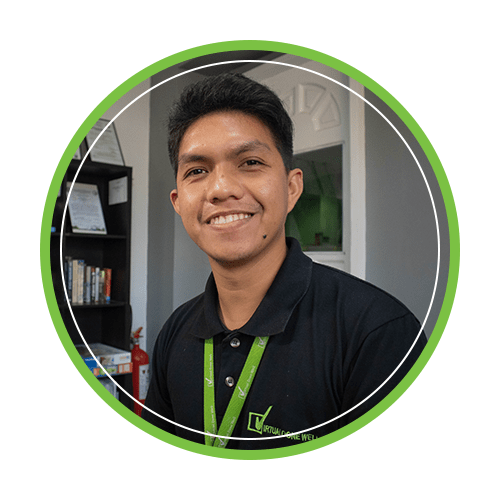 Virtual Assistant
Keith
I chose VDW because you can really sense the value of Camaraderie. You can sense that its not only work itself that you're focus on, but its also helping business and also extending your hand towards organizations.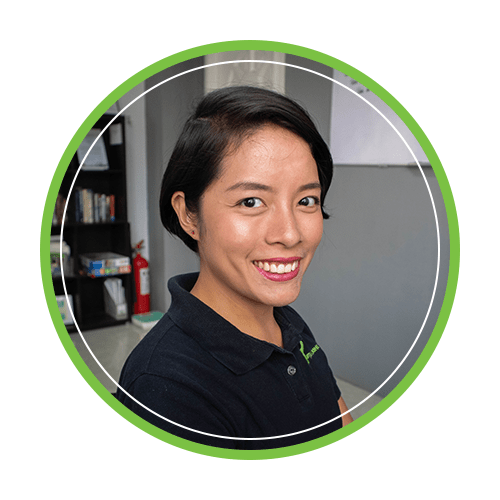 Virtual Assistant
Crissa
As an employee, I felt that I am needed, I am valued, and I am trusted. It empowers me to work passionately. I have exciting and challenging tasks where I get to learn new things, My teammates are AWESOME people! Plus, I am earning enough to go shopping every payday! Thank you VDW for the opportunities. I am so happy working with you. #HappyAtVDW.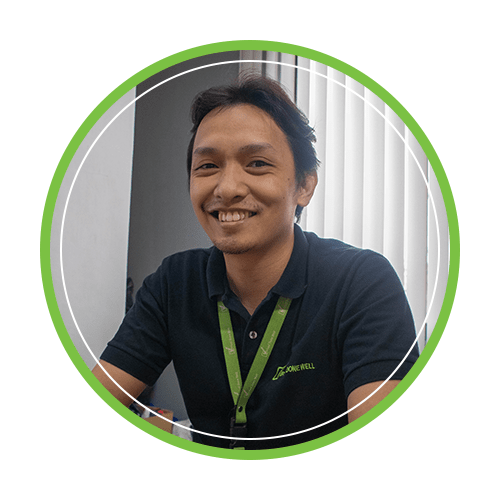 Business Development Administrator
Joel
When I started working at Virtual Done Well, I did not know that this would be different from other BPO companies. Virtual Done Well has not only given me the chance to grow on a professional level but also on a personal level. The management is supportive of what we want to do presently and in the years to come. Opportunities come in many forms and working at Virtual Done Well is one of them. It's been more than 4 years now that I am working happily at Virtual Done Well.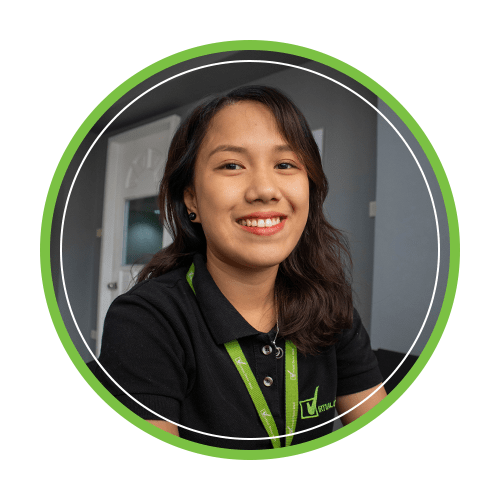 Virtual Assistant
Novee
Since I started working at VDW, I discovered lot of capabilities not only as a VA but more as a person. Employees are given a certain degree of autonomy and responsibility in which it doesn't limit yourself to do the things you are passionate about. One thing I appreciate working in VDW is the friendly environment and family-oriented atmosphere. It is a great place to work as it is a diverse organization with talented people, great leadership, as well as a collaborative culture.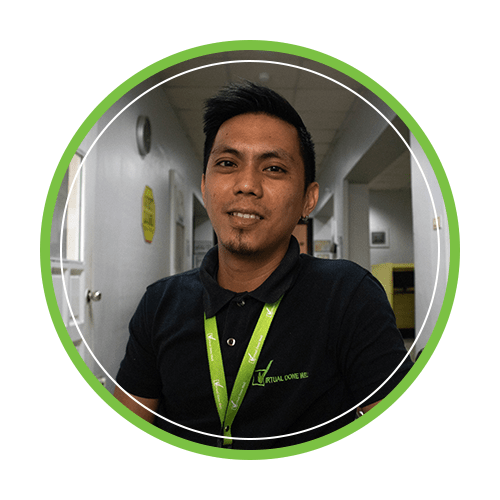 IT
Leevan
Being with VDW is a totally different environment. The ambiance is so chill, and the people are so friendly and approachable. I see potential in VDW, the potential to grow bigger. I don't find it difficult to get up early in the morning to go to work, in fact I am excited to go to work and support everyone that is in need of my assistance this is because I'm learning while working.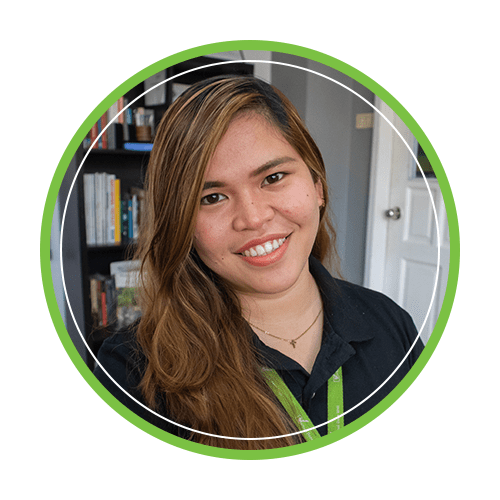 Virtual Assistant
Dona
Working as a Virtual Assistant at VDW has been a privilege so far. Back when I was working graveyard shift as a CSR, it wasn't easy to have a social life. Now that I am working in a morning shift and paired with a wonderful client, the working environment is laidback but can work productively without being micromanaged. I have a balanced social life, career and who would have thought I would also find a love life here! I am undeniably #happyatVDW.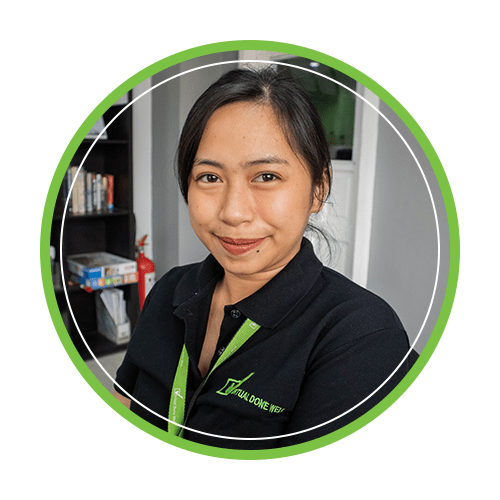 Finance Officer
Diana
Working at VDW is quite challenging yet has the most invaluable training (like how to go about the tasks at hand) for me as a fresh graduate. The most interesting aspect of the company is the working environment — the company lets you feel comfortable and motivated all the time. I'm thankful to have my first full time job here @VDW!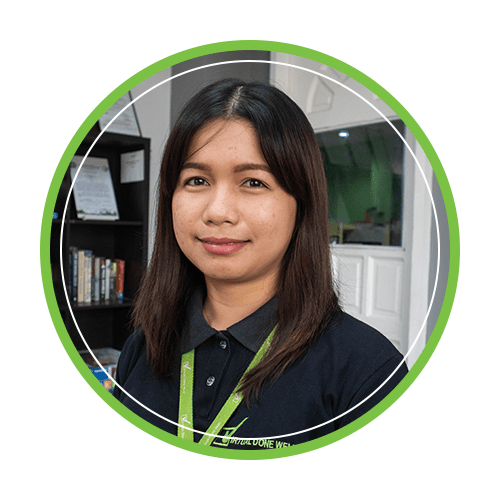 Virtual Assistant
Queenie
I just recently got hired here in VDW and I can say that it is a fulfilling experience. Being hired as a Virtual Assistant by a company who puts value on their employees and has a sense of balance between professionalism and care for their employees for me is gratifying.
Honestly, what enticed me to apply here at first is because they mainly operate in during daytime. I have experienced working in a graveyard shift for 3 years which was a hell of an experience because there is too much pressure and stress. Although, the pay was good, but I can say that there is no amount of money can ever compensate of what health risks can working in a graveyard shift do to you.
I also appreciate how this company is not taking advantage of their employees when it comes to workloads. They match your skills with your client's nature of business and will make sure that you can do the job. I am pretty much satisfied and determined with the client I have. The kind of tasks he is giving me is always exciting because I find it challenging and interesting.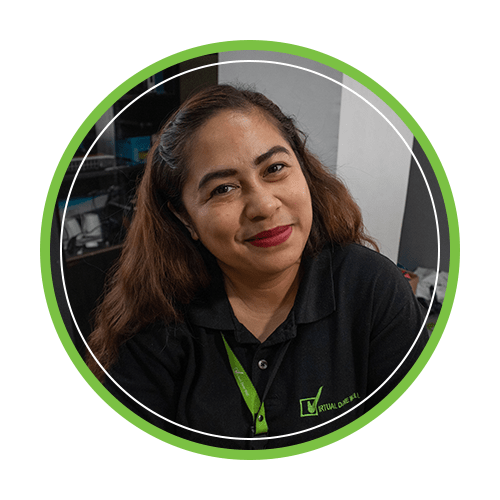 Virtual Assistant
Jona
Applying in VDW made me realize that I made a choice that changed my life forever. It is here where I get to work with a generous client who has never been stressful; enjoy the work environment and colleagues that always give me a daily dose of positive vibe. How can I ask for more? I have been working with them for a year now and have vast reasons to stay longer.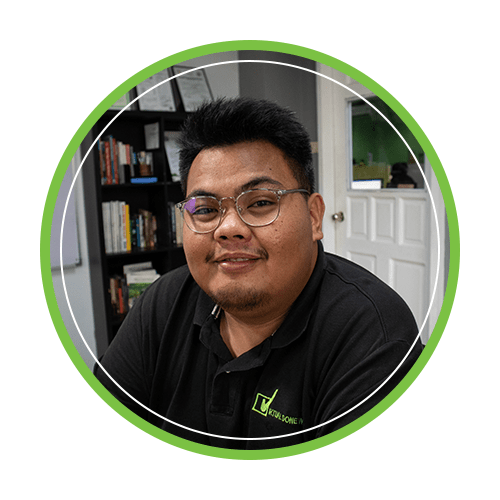 Graphic Designer
Jim
Working at VDW made a great impact not only for my career but also to me as an individual. The rapid growth of knowledge in the corporate world made me realize my capabilities and the opportunities there to be achieved. I am very grateful for the environment I'm working in because work seems to be easy when you know you are valued and recognized for what you do best.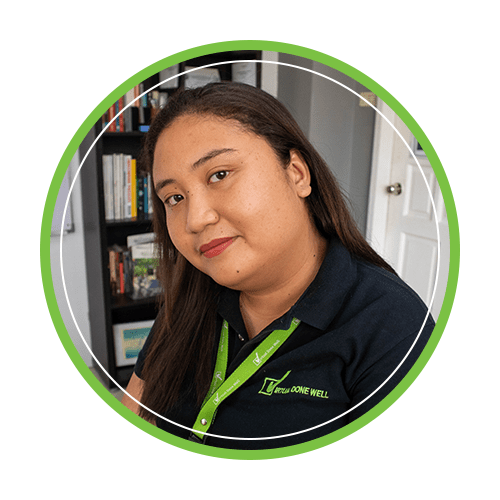 Virtual Assistant
Hazel
I've been working with VDW for over two years now and I found my stay in this company to be both enjoyable, rewarding and peaceful. They provide us reasonable freedom to work in a manner that allows us to increase our efficiencies and become the best VA we can be. Truly, VDW is not your typical BPO as they do not just hire the people who can do the job but as well invite individuals who share the same passion with them for providing competent service and infinite value to their clients.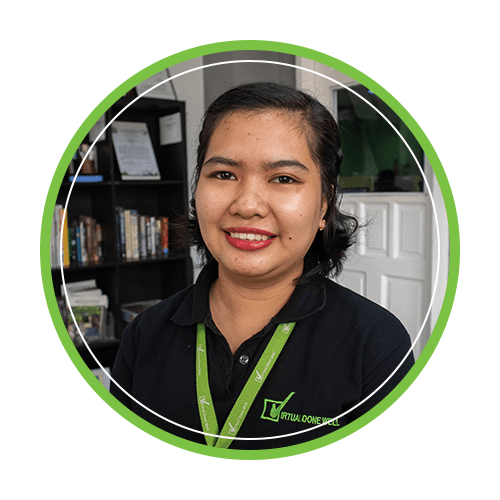 Virtual Assistant
Mei
With the previous companies that I had, VDW is way different. My friends would ask me why I would stay here and reject the good companies and opportunities that were laid down ahead of me. But those people don't understand how I am grateful with VDW. It's not just a company but also a home to some of us. VDW has been providing a pleasant work environment wherein everyone is always willing to assist when needed. The team leaders as well as the management ensure the health and well-being of their employees. I cannot put in words how lucky and thankful I am for getting hired here, but rest assured you'll never want to leave. Lastly, I have made intelligent and precious friends here. Want to experience and join our scholarly topics here? Come and join us in VDW!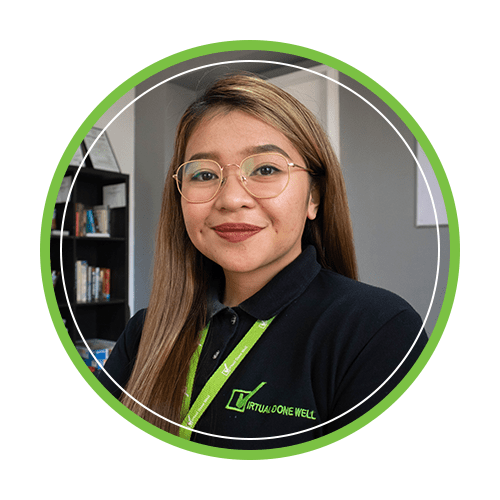 Virtual Assistant
Ayelhea
Working at Virtual Done Well is a great pleasure to me. The company promotes the true essence of the work life-balance culture. The environment is calm and pleasant. And I work with people who are intelligent, fun and responsible, it is awesome! I am happy to be part of the Virtual Done Well family.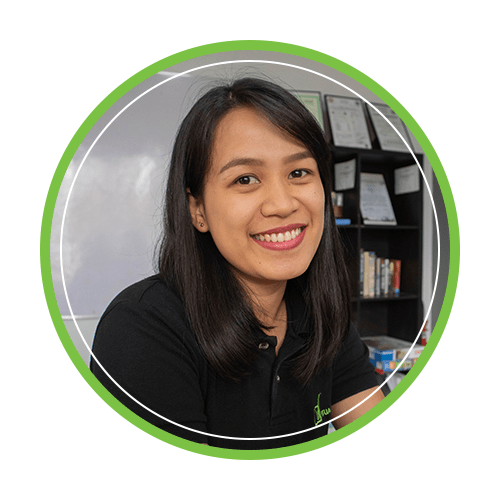 Virtual Assistant
Krizzia
VDW is full of really talented and driven people who embrace an environment of values, ethics and teamwork. It is such a special place to work, every day I work with dedicated great co-workers and clients across the globe – it feels so good and rewarding when you're part of something larger that makes a difference. The experiences I have gained along the way are valuable to my career growth. Thanks VDW!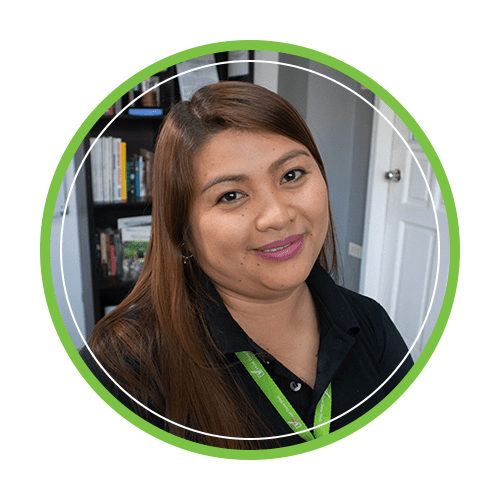 Virtual Assistant
Melanie
After raising my children to school age and continuing to be a stay-at-home Mum for 9 years, I found myself longing to be part of something new. For a whole year, I applied for countless opportunities where I received messages about "not being the right fit" or "not having the right skill" or "not having recent enough experience" – the feeling of rejection was real!!! The job hunting was frustrating, the gap assumptions were infuriating, the planning and interview processes were draining – all I wanted was an opportunity.
The courage I had built up to seek employment was close to gone and my confidence in my skillsets and ability were diminished. I was nearly giving up when I used the last ounce of motivation left in me to attend an Interview for Virtual Done Well… and then it happened… I got the JOB!
I feel so blessed the time I was hired as a VA at Virtual Done Well. I was hesitant to pursue at first because I have a lot of what ifs. I must admit that I am not good as the others, but I was so determined, inspired, challenged, and curious of how it feels to be a VA.
Now I am working here for almost a year now and I must say, I have learned a lot. I am happy,proud and gained new friends. Happy to be part of VDW, the company who treats their employees as family!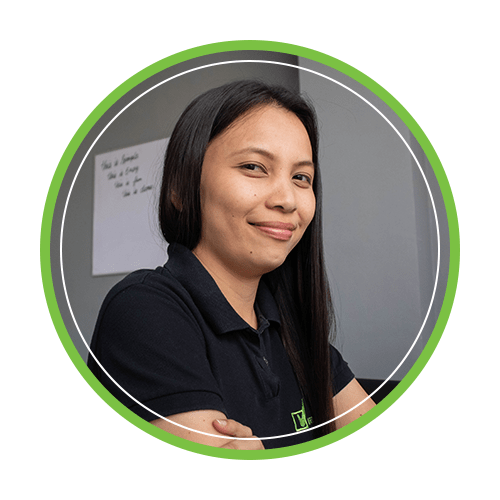 Admin Assistant
Jenieva
It's been a great opportunity to join VDW for the past year as it has offered me with growth and great learnings, not just in work but in personal life. I appreciate the variety of work and the chance to grow daily. I enjoyed working with brilliant people I've met, good friends to chat, a nice place to chill, a strong team to brag and the best bosses I ever had. I am grateful to be part of the Admin as I can be of service to the clients and Virtual Assistants. I can say that here in VDW, we treat everyone as a family. #VDWisLove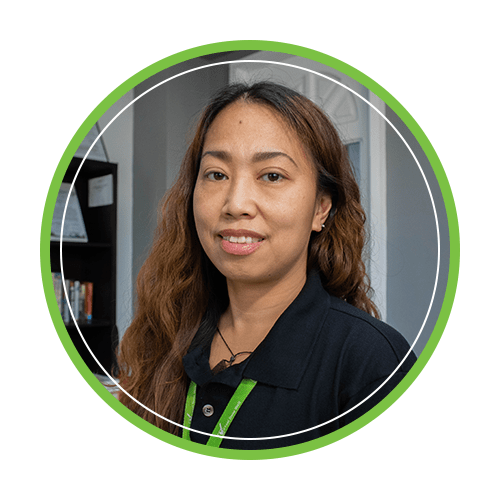 Finance Officer
Prinie
I have been working with VDW for 3 years. I would say that working with VDW is quite for me, a God's gift. I am lucky to have an environment where I would feel like we are one big family. The management is so caring and thoughtful. They always look after the welfare of employees. I feel that I am one lucky employee. I hope and pray that VDW will grow stronger and bigger so that they may be able to continue helping people. More power and God bless VDW!