Online Marketing Automation
We give businesses the advantage above their competitors in the online market.
We have worked with many clients, some that want a one off project to some that utilise us a 'all in one' solution to all their online marketing efforts.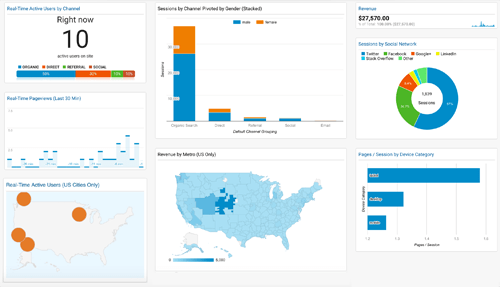 How We Strategies For Your Benefit
We Understand Your Business
Our first step to developing any strategy is to first understand who we're working with and what they do. We don't just stop at, "this is our business and this is our product" we want to know the soul of your business, your management, your staff, and the ins and outs of your product.
We Position You
After we've performed recon on your target audience, we turn our attention back to your business and figure out ways to position your brand online in such a way that will make your target audience take action and pull the trigger on what you're offering.
We Understand Your Audience
Once we gain a deep understanding of your business and services, we turn our attention to studying your target audience. We find out about their habits, their wants, their needs, what they react to emotionally, where they are, who they are, and what they do online.
We Work in The Short and Long Term
You want results fast, and so do we. You also want results that last, and so – again – do we. Because of this, we utilize both short term and long-term strategies. In the short term, we seek to create actionable conversions that provide instant results and revenue. In the long term, we seek to build up loyal customers and clients with strong nurturing and retention methods to ensure you have buyers for life.
I have to say that I am more than pleased with the result. From the time we gave the team at Virtual Done Well the things they asked for the first draft was ready for testing in less than a week. The team are very courteous and keen to please – they weren't happy until I was happy and nothing seems to be too much trouble. WELL DONE, Virtual Done Well.
Ready To Better Connect And Market To Your Audience?
We have a whole team of experts knows exactly what it takes to capture traffic, market to them over time, and convert them into loyal customers.