Content writing is a relatively new field, with its origins rooted in the internet explosion of the 1990s. Since then, the demand for quality content has grown and continues to grow, exponentially. What this means is that the demand for effective writers has also increased. New content writers are coming online all the time, learning the trade – often from scratch.
As a new writer, it can be difficult knowing just how to put together the kind of quality output that will result in positive business outcomes for clients. But, just like any trade, there are basic tools that make the job easier.
Here is a list of 10 terrific tools that can help you write fantastic content.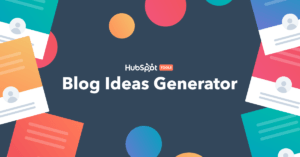 1. Hubspot Blog Topic Generator
Okay, if you're working freelance, this one might not be for you. But if you have the support of an office or a cooperative client, you may be able to score access to their Hubspot software. Hubspot is a management tool for inbound marketing. But one useful side-function is this topic generator. It can help you select writing topics that are in demand right now. That takes the guesswork out of what kind of content will sell.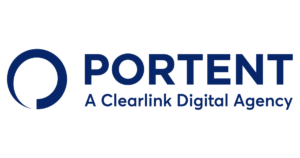 2. Portent's Content Idea Generator
Despite its name and its probable intent, I use this one for help in formulating good titles. This free, web-based tool allows you to input a few basic keywords and generate a title based on them. You can refresh as many times as you want to make new titles until you find one that works. Portent is fun and easy and can come back with some humorous results.
These are two fantastic apps/tools which offer editing services. Both of them allow you to use their web-based service for free. If you fall in love with their apps, you can pay for premium access and an offline app. They both offer basic grammar checking, as well as style tips and recommendations, which you can accept or ignore. I find myself ignoring them most of the time, but it's always good to have another set of eyes on your work – even if they are electronic ones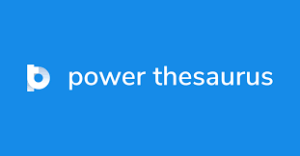 5. powerthesaurus.org
Every good writer should consult a thesaurus from time to time. That's because there's only so many times you can say 'fantastic' before it gets boring. But with so many online thesauri (Yes, I've been waiting for years to use the plural form of thesaurus in a published article), how do you choose just one? Powerthesaurus.org is the best for one basic reason. It free of distracting ads because it is crowdsourced. As a result, the interface is clean and easy to follow, with nothing popping up in the middle of your results window.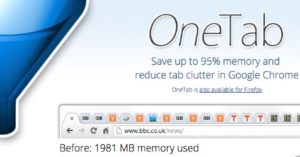 6. OneTab
If you've ever researched for a blog article, you've probably found yourself in an awkward position. I'm sure you can imagine what I'm talking about. You'll typically have about 300 browser tabs open at one time, having to sort through them to find what you're looking for. Not only is this confusing, but it drags down your processing speed and makes your system sluggish. OneTab is a free extension for Google Chrome that has resolved this problem for me. OneTab consolidates all of your tabs into one convenient list of links. You can still access everything just as quickly, but with less mess and headache.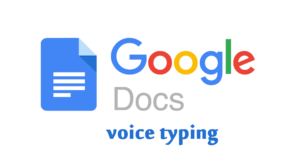 7. Google Docs Voice Typing
When researching for a writing project, it can be exhausting flipping back and forth between windows with your mouse and typing your notes. But Google Docs has this fantastic tool that transcribes everything you say. You can just click it on and read aloud as you research. And you can simply verbalize your free-form notes to have them written down. The text goes directly into a word processor, allowing you to use portions of it later, with minor editing. That can greatly reduce your production time for the writing phase.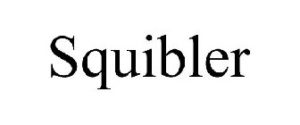 8. Squibler.io
Squibler.io is a tool designed for developing your writing skills. Specifically, it will help you learn how to overcome writer's block. Billing itself as the most dangerous random prompt generator, it gives you a randomized writing prompt. Once you hit start, you have a pre-set period of time to write continuously, without stopping. If you stop for more than five seconds, everything you've written up to that point will be deleted.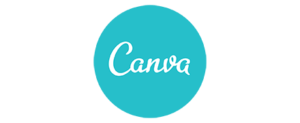 9. Canva
While graphic design is not technically part of content writing, I have found myself in situations where an image was needed to effectively convey my content. Besides, research has shown that text without images is less effective at capturing the attention of readers. So, a tool with an easy learning curve, that can produce professional-quality images, is perfect for a content writer. For this, there is Canva. Canva is easy to use, and for basic use, it is free.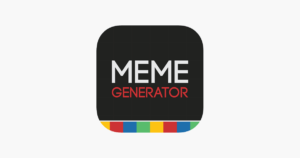 10. memegenerator
Just as I explained in item 9, above, images are powerful. Memes are even more powerful. They are entertaining, they make people think, and they actually invoke emotion. The best part is that a meme image in your writing can be (and therefore will be) copied and shared on social media. There are several free meme generators online. I find the one at https://imgflip.com/memegenerator to be easy to use, but feel free to use whatever works for you.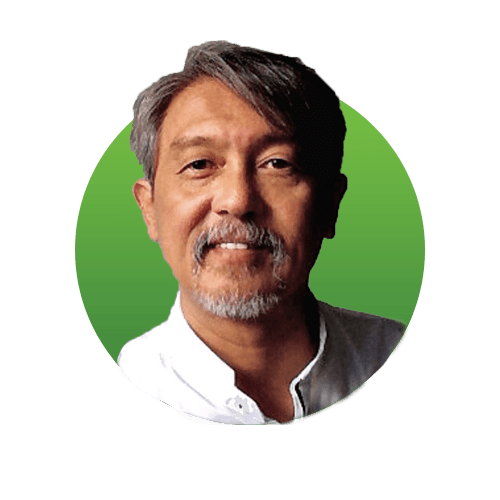 Best Regards,
Chau Lim
Email: chau@virtualdonewell.com
Phone: +61 413 981 888