If you're new to working with virtual assistants, it's common to make mistakes in getting started. Just like anything else, when you don't have experience, you often have to learn by making mistakes. And there are tons of pitfalls for those new to the process. But today, I'm going to focus on four common mistakes, with the hopes that my personal experiences will help you to avoid them.
1. Hiring a Part Time VA

If it's your first venture in working with a VA, you'll be amazed at the support they can provide. You're probably thinking you'll only have a few tasks for a virtual assistant, so part time will save you money and avoid waste. But I'm here to tell you that you'll very quickly use up those part-time hours, and you're going to wish you'd hired a full-time VA.
What's worse, once you figure out that you want your new virtual assistant to work full time, they probably won't be able to do it. That's because a part-time VA probably has other clients, or other important commitments that they can't abandon.
It doesn't matter if your new VA isn't very busy at the beginning. You'll find plenty of work for them in a short time. And, if you're like me, you'll be hiring more full-time virtual assistants over time, because you'll see the benefits. I now have a team of seven working full time, and it's brilliant! So, I'll always recommend hiring full-time.
At Virtual Done Well, we don't even provide part-time virtual assistants for exactly that reason. We know that our clients will want more from their part-time VAs, but that they won't be able to get it. And that's just a source of frustration. Rather, we want your VA to be focused exclusively on you.
2. Think Very Carefully Before Hiring Home-Based

Now, I'm certain that this point will be controversial for a lot of people. I know, for example, in some markets in the UK and the US, local VAs are very often home-based. Those VAs are generally supporting a number of clients, and they're generally part-time VAs. But that's not what I'm talking about here.
I'm talking about full-time, home-based virtual assistants, based overseas, in a lower-cost economy. I would suggest going office-based, not home-based. Why? Well, I have tried both, and my best experiences were all office-based VAs.
There's a number of challenges with home-based Virtual Assistants: Things like power failures and internet failures, and things like not knowing what they're doing and how busy are they. It's very difficult to tell, when they're working at home on their own. You're paying them full-time, so you shouldn't have to wonder if they're moonlighting with another client. And managing them can be a lot harder.
The differences between home-based and office-based virtual assistants are significant. An office-based VA generally costs a little bit more. But, that's logical, because you're getting a lot more out of the deal. Office-based VAs work in a professional office, they have supervisors making sure that they're on task and on time. And they have support of other team members around them.
In our office in Davao City, Philippines, for example, we have an internal chat system where everyone can help each other. We have proper HR support, everybody gets paid properly and on time, everybody gets health insurance benefits. All that kind of stuff is taken care of. Internet is stable because we have three different service providers. If we have a power failure, we actually have a backup generator sitting outside the office.
You've got all that sort of backup and support with an office-based VA. And for a small business owner, that's really what you want. You don't want the hassle of worrying about internet and power, and whether or not your VA on task. That's why I always suggest office-based virtual assistants.
3. Lack of Communication and Feedback

Thanks to the pandemic crisis, a lot of people have been working remotely for a long time, now. We've got used to it. The trend of hiring virtual assistants has also increased, because people realize that it doesn't even really matter where someone works when they're remote. But you've probably found that your office communication needs to be a little more positive and proactive. You can't be quite as relaxed as you'd be in a traditional office. You can't wander around the office, chat over the water cooler, or lean into cubicles to ask questions.
But working remotely is really working for us, thanks to remote communication. My main business is management consulting. And we're doing some major projects, on zoom, teams and other remote platforms.
Now you've got someone, perhaps in another country, perhaps whose first language is not English. Just step up the communication a notch. Make sure you're touching base. Ask how everything is going. Give and receive feedback. After a while, it just becomes natural.
I have to say, I've had virtual assistants for over 10 years, now. It felt a little weird at first, so I made sure that I over-communicated a bit. My first virtual assistant was a PA (personal assistant), and I made a point of chatting at least twice a day. One of those chats would be to find out what she was working on, if she needed help with anything, and if there was anything she didn't understand. That's important because it's typical for a new VA to feel anxious about not screwing up. You have to give them every opportunity to make sure they understand their tasks, and to ask questions.
My brilliant executive assistant looks after the rest of my team, which saves me a lot of itme. I talk to her about two or three times a day. It might just be a quick skype chat, or it could be a quick video chat. She contacts me as much as I contact her. She'll remind me: "Have you got this proposal done?", "Have you finished that?". It takes time to develop a great working relationship like that. But once you do, the support you get is just tremendous!
4. Lack of Stretch

Imagine you are sitting in a virtual assistant office in the Philippines, working for John, who's based in the US. You've never met John, although you do video chats with him sometimes. John has got you doing the same old tasks, like diary management, or managing emails and social media, day in and day out. After a while, it gets a bit boring. You're grateful for the work, and John's a great boss, but it would be nice to do some things a bit more interesting.
That, I have found, is a great way to keep things more interesting for your virtual assistant. Stretch them. I'll often say to my team, "look, you're doing a great job on this, but what other stuff would you like to learn?" "What are your interests?"
For example, one of my team has now taken over managing all of our marketing. I used to do it myself, but now, one of my team members has taken it over. I've actually provided a marketing coach, based here in Australia, who's doing one-on-one coaching with her, remotely. Once she's developed her marketing skills, she'll be a happier employee, with incentive to stay with me longer. And I get the added value of a worker with a broader range of skills.
So, stretch their capabilities. Give them the opportunities to step up and do new things. Give them support, training, guidance and so on. I want my virtual assistants to be with me for years, because it provides great stability in our team and support for me. But it all comes down to building strong working relationships with the team that I have, and by helping them grow their careers.
In conclusion, there are four things you can do to improve the quality of your first-time, virtual assistant experience. Hire full-time, because I promise, you'll find enough tasks to fill their time. Hire office-based, because it's more structured, better supported and a more stable relationship. Have frequent and quality communication with your virtual assistant. And, lastly, stretch their abilities by offering them opportunities to learn new skills which they can apply for your benefit. It's a win-win.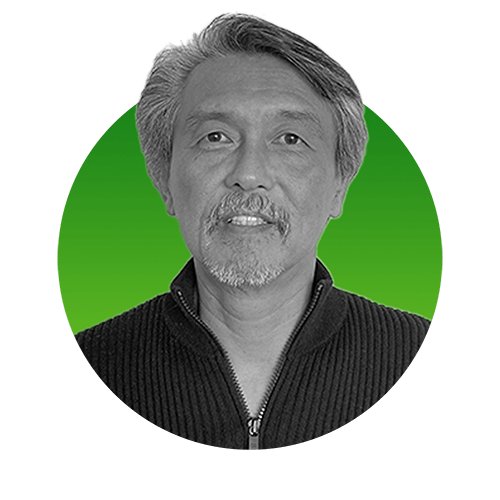 Best Regards,
Chau Lim
Email: chau@virtualdonewell.com
Phone: +61 413 981 888