5 Tips for Building an Offshore Virtual Business Team
With the virtual assistant industry booming as it is in developing countries like the Philippines, it's hardly surprising that many small businesses around the world are taking advantage of the availability of skilled professionals prepared to dedicate their services to a sole business, company, or organisation.
---
Indeed, it is becoming increasingly common for small businesses to build entire made up of virtual assistants, as a way to scale without incurring prohibitively high labour cocts. 
---
If your own business is considering such a strategy, though, it's important to know that working with multiple VAs can be quite different from engaging and managing a single offshore assistant. However, the following tips should help you stay on the right track and avoid mistakes as you build your multiple-VA team.
1. Be Prepared to Delegate Leadership
If you already have a small team of people who work for you locally, you will probably have a right-hand man or woman who you entrust some of your responsibilities to when you have to be away from your business.
You will need similarly to delegate some leadership tasks as your virtual team begins to grow. However, it's one thing to delegate practical tasks to a virtual assistant, and quite another to let somebody else take control of task planning, scheduling, and assignment.
---
This is something you should prepare for though because if you try to manage your VA team yourself, you could very quickly find yourself bogged down. 
---
Either use your remote-team building as an opportunity to give some more responsibility to your local deputy, or consider hiring a VA with leadership skills to keep the growing offshore team on track. This will spare you from the need to micromanage, which can otherwise become a trying and stressful experience, not only for you, but also for your VAs.
2. Develop Strategies for Communication and Information-Sharing
Once your team virtual team becomes larger than say, two or three VA's, the need for delegating leadership (as described above) will become all too apparent.
---
Similarly, the communication and information-sharing processes that may work with a single virtual assistant may not be sufficient to maintain smooth workflows across a full team of remote workers. 
---
Once you have assigned a leader for your virtual team then, the first task will be to work with him/her to establish a communication and information-sharing strategy that will enable you to stay in the loop with the team when you need to, but which will also ensure continuity when your attention must be occupied elsewhere.
3. Build a Structure for VA Training
As your virtual team continues to grow, it can become challenging to keep up with the training workload. Therefore it will pay to establish a system that will allow your virtual assistants to be as self-sufficient as possible.
Time invested in the creation of training videos and similar self-service tools for VA education will pay for itself many times over, removing the necessity for hands-on training—except perhaps for the most complex of tasks and activities.
4. Strive for Balance in Your Virtual Team
When you hire just one or two virtual assistants, it makes sense to look for candidates with a broad range of skills. However, when creating a larger team, it makes sense to become more selective during the recruitment and hiring process.
---
Try to build a team in which each member has different strengths relevant to the activities you will outsource. In fact, the larger the team, the more you can benefit from VAs with particular specialities. 
---
That said, try not to let the focus become too narrow. For example, if you are looking for a virtual assistant with CRM skills, try to find one who has knowledge of a range of different platforms, and understands CRM as a concept, rather than somebody who has deep experience with one particular software product.
5. Use a Project Management Platform
While there can be challenges to running a team of virtual assistants, it doesn't have to become an overwhelming endeavour, especially if you follow the four tips above, and make use of a good project management application.
---
Project management software can help you coordinate the workload of multiple VAs and provide a single environment for task scheduling, assignment, tracking, and even intra-team communication.
---
Your platform doesn't have to cost you an arm and a leg. There are plenty of web and cloud-based project management solutions available that you can implement immediately and which can be paid for on a monthly subscription basis, so you won't need to make any costly up-front capital investments.
And Finally… The Simplest Way to Build a Virtual Team
The tips offered in this article will help you become effective at managing a team of virtual assistants, but what if you could locate, recruit, and hire your team members without scouring freelance platforms and conducting hours and hours of interviews?
Well actually, you can…
---
If you are planning to grow a VA team, you can save a great deal of time and effort, and find high-quality remote staff by engaging a virtual assistant company like Virtual Done Well. 
---
We can quickly source the right VAs to meet your needs, screen, and recommend candidates for interview, and even help you manage your team, with the added benefit that all your virtual assistants will be working under one roof here at our offices in Davao, Philippines.
If you'd like to talk to us about scaling your business with a team of virtual assistants, you can easily get in touch with us online, or by phone at our offices in Australia, the United Kingdom, or the Philippines.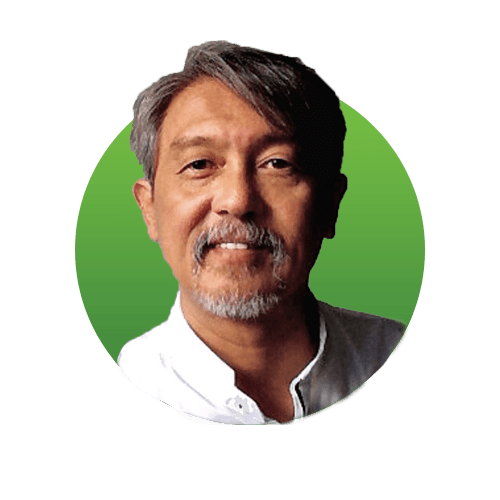 Best Regards,
Chau Lim
Email: chau@virtualdonewell.com
Phone: +61 413 981 888