Is There Any Good Reason NOT to Hire Virtual Assistants?
Shrewd entrepreneurs and small-business owners no longer work 18-hour days trying to do everything from handling admin and performing routine tasks, to developing critical company growth strategies.

---
Instead, they hire one or more Virtual Assistants to deal with everyday duties such as answering emails, wed designing and posting to social media.
---

Other business executives, however, are still reluctant to embrace Business Process Outsourcing (BPO) services, which analysis group Market Research Future forecasts will be valued at a whopping $52bn by 2023.
Let's take a closer look at some of the doubts and fears expressed by business-owners reluctant to hire virtual assistants, and why those concerns may be unfounded.
5 Reasons Some Business Owners Won't Hire Virtual Assistants
1. Concerns About the Costs

Some decision-makers fear that hiring a VA will add unnecessary running costs to the business. They would, therefore, rather gamble on getting by with existing staff numbers, or hire a fulltime employee.
Why cost concerns are a misconception: Today's virtual assistants are professional, independent contractors, and their services come with the following cost-cutting benefits:

They work remotely and therefore don't require office
They are responsible for their medical schemes, pensions, and taxes
They have their own computers loaded with the latest technology
They get paid only for the hours they work—no sitting around on company time
2. Business Wariness
Another misconception is that Virtual Assistants are likely to be less committed—and less loyal—to the business goals of a company than are fulltime employees, temps, or even part-time employees.
Why this is an erroneous assumption: Typically, virtual assistants are fully committed to supporting business goals, because this is how they make their living. When their clients' businesses prosper, they enjoy more security in their work. Generally, they work for just one client on a dedicated basis, rather than spreading their hours across work for multiple clients. Also, unlike regular employees, they don't have the luxury of getting paid regardless of output.
3. Lack of Trust
The trustworthiness of virtual assistants is a concern in some businesses. As in any industry, the quality of talent and commitment can vary widely in the virtual assistant profession. Examples do exist of VAs bungling projects, being found unfit for the job, scamming on hours worked, or simply disappearing mid-project.
Why trust need not be an issue: Provided the right precautions are taken in the hiring process, VAs are perfectly trustworthy. Precautions could include a careful review of all applications and rigorous verification of any information given.
Top candidates could be subjected to an intensive interview and a written test—and possibly even an online personality test. The best candidate could then be given a trial period before being offered a contract.
4. Data Protectionism

Most business-owners today, are understandably concerned about the protection of data. VAs can often escape detailed background checks, especially if a company is looking for a quick-fix solution to personnel shortages, thereby putting security at risk.
Why data security should not be a worry: As is the case with regular employees, bosses are unlikely to entrust sensitive information to untested personnel. And once they do decide to do so, they would expect the employee concerned to sign a non-disclosure agreement. This procedure should be no different in the case of a VA.
5. Lack of Knowledge About Hiring VAs

Many businesses simply don't know how to go about finding a good and reliable VA.
Why this argument doesn't hold up:  In fact, it is really simple to find a good VA. One option is to post on LinkedIn, Upwork, Toptal, Developers for Hire or similar sites and then thoroughly assess all responses.
Another option is to make contact with a Virtual Assistant company such as Virtual Done Well. That's an approach that will simplify the hiring process considerably, as VA companies will screen candidates according to a company's needs and provide their virtual assistants with rigorous training before they enter any employ.
Want to Alleviate Your VA Fears?  
Still, undecided whether your business would benefit from a Virtual Assistant? Give one of our consultants a call for an in-depth discussion on the matter. We'll be pleased to address any concerns you have about hiring a VA, and explain how our business model ensures your fears will not be realized.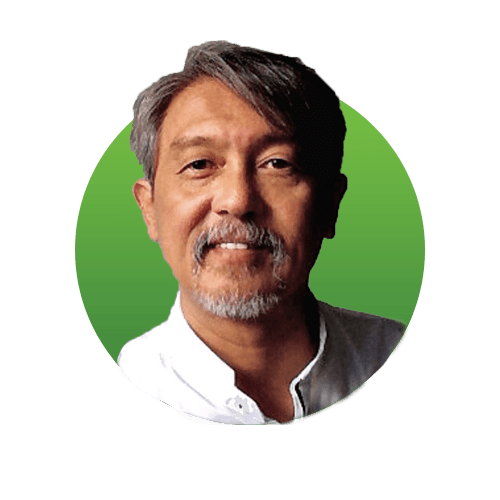 Best Regards,
Chau Lim
Email: chau@virtualdonewell.com
Phone: +61 413 981 888