Niche Virtual Assistants: Their Value to Your Small Business
Are you running a business on your own or with a very small team of employees? If so, perhaps you have already hired a general virtual assistant to help, or are considering doing so.
---
The virtual assistant industry is growing rapidly and many small businesses now use offshore VAs to shoulder some of the workload. In addition to growth though, the VA industry is also evolving. 
---
Where once you would find only general assistants with typical business administration skills, you can now gain access to a community of niche virtual assistants, offering a broad and diverse range of specialisations.
But how do you make the most of these specialists? Where do you find them and what real benefits do they offer? You'll find the answers to these questions here in our brief guide to niche virtual assistants.
How and Why Would You Hire a Niche VA?
Unlike a general virtual assistant, whom you would probably hire to work for you on a long-term part or full-time basis, niche virtual assistants expect to be hired only for specific projects.
---
That said, there might also be some circumstances under which a niche VA would work with a client long-term. We'll expand on that type of scenario a little later. 
---
Niche virtual assistants really prove their worth for activities that you need to perform in your business as an exception, rather than a rule. They excel as providers of specialised skills in situations such as those that follow:
When you need to build or improve a business website, you might seek out a VA with web design and/or development skills.
When you want to boost your website with some additional content or sales copy, you can hire a VA who specialises in business writing.
When you need to create a business brochure, you might engage a VA with graphic design skills.
When you wish to create a video for training, customer information, or promotion, you could hire a virtual assistant who specialises in video production.
If you decide to create a mobile app for the use of your business or customers, you might choose to find a VA specialising in app coding and development.
As mentioned earlier, you may even find that niche virtual assistants can prove to be valuable long-term human assets. For example, if any of the examples above are activities core to your business, specialist VAs can be the perfect alternative to hiring skilled (and expensive) local employees, or you can use niche VAs to augment your internal team during spikes in demand for your products or services.
What Benefits do Niche VAs Bring to Your Business?
The most obvious benefit of hiring a niche VA is the cost advantage. Without the possibility of engaging a virtual assistant, your business is limited either to costlier options, such as hiring specialist employees or engaging professional service providers, or trying to make do with your own skills or those of your internal team.
---
The second option depends upon the existence of these specialised skills in your business, and while you may have some of them, it's unlikely that you will always be able to do without external help. 
---
Niche virtual assistants, however, can fill the skills gap nicely while being available at generally lower prices (especially if they are based offshore) than specialist enterprises or even many freelance service providers. However, there are other benefits to niche virtual assistants aside from the fact that they are comparatively inexpensive. Other ways in which they deliver value include:
In-depth knowledge and extensive experience in their specialist field: Almost certainly more than you or your employees have unless you happen to specialise in the same niche.
Their ability to complete specialised tasks correctly and efficiently.
The ability to use their skills to solve problems occurring in the course of their assigned tasks.
Their willingness to serve as an on-demand resource.
They take care of their own overheads and need no office space or equipment.
They can often fulfill broader roles and are not restricted to working within their niche.
They can work alone, integrate with your internal team, or become part of a remote-working team.
In summary, then, a niche virtual assistant offers benefits in terms of cost, skills, availability, and versatility. Of course, before you can start to receive these benefits for your business, you need to find, select, and hire a niche VA who will fit in well with you, your team, and your business.
How to Find a Niche Virtual Assistant
The toughest part of hiring niche virtual assistants is finding the right ones to work with your business. You can begin by searching on popular online freelancer platforms like Upwork. The only drawback to this method is that you will need to research a range of virtual assistant profiles, shortlist the ones you like the sound of, then approach and interview them.
---
Hiring via a platform can be quite involved and time-consuming, especially if you need more than one niche VA or if you want to hire a team comprising multiple specialties. 
---
The alternative is to use a virtual assistant company, which will already have a workforce of niche and general VAs in place, along with a list of candidates awaiting opportunities to get on board. This can make the selection and hiring process a lot faster and easier, especially as you will have the services of the VA company's management team to help you find the right person (or people).
Niche VAs at Virtual Done Well
Here at Virtual Done Well, we match our clients with a range of niche VAs as required, serving as a single point-of-contact for small-business owners to get their specialized projects up and running quickly, and with the minimum of effort. To find out if we have a niche virtual assistant ready to meet your needs, get in touch with us today.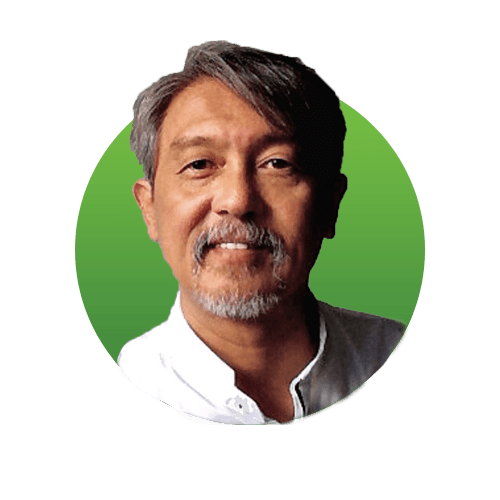 Best Regards,
Chau Lim
Email: chau@virtualdonewell.com
Phone: +61 413 981 888