The COVID-19 pandemic has presented the world with an unprecedented financial crisis that has affected a wide variety of businesses in many ways. One of the biggest impacts has been in the area of staffing – with local governments the world over restricting workers from even entering workplaces. There are many new rules and safety restrictions that have placed a heavy burden on the backs of small and medium enterprises. And, at a time when businesses must produce and sell more just to stay afloat, their workforce has been taken away from them. So, what is a business to do?
Of course, there are some industries that have been more negatively impacted than others. Hospitality, for example, is one place that has truly felt the bite of these circumstances. Restaurants, hotels and spas are all traditionally labor-intensive businesses, with very hands-on customer service models. And there really isn't a substitute product for them to turn to.

But for many other business types, there is a great deal of hope. That's because, thanks to the convenience of modern technology, there is an alternate labor force available. We are quickly discovering that data-intensive business services, and those with customer service demands that can be performed without face-to-face contact, no longer need to operate a traditional cube farm in a leased office space. Now, businesses like these can achieve the same – or even greater – levels of productivity, all with the help of virtual staff that never set foot in the office. In fact, it's no longer uncommon for people who live thousands of miles apart to work together on the same client and project.

This labor force has been around for a while. But it's just now coming into its own – and it has largely been spurred on by the consequences of this pandemic. Virtual assistants, as they are called, are flexible staff who work remotely. They are usually contracted – either directly, or through a business process outsourcing (BPO) company. And, as their name implies, working 'virtually,' or 'remotely,' is a normal standard – not a crisis reflex. In other words, there's no special learning curve to getting them into the virtual workspace.

In general, regardless of the current crisis, there are a lot of benefits to outsourcing work to virtual assistants. Their wages are generally lower, you don't pay them the same benefits, and you don't have to provide them with training, equipment, office space or other overhead-intensive resources. All of these point to one primary and vitally important benefit: cost savings!

In this time of crisis, as with any other economic downturn, businesses have to boost efficiency to survive. And they have to do it without reducing output. Since payroll is traditionally any business's biggest expense, it makes sense that this would be the first place to look for cuts. But you still need people to produce and sell your product or service. So, as a cost-saving alternative to traditional hiring, staffing your business with virtual assistants is a practical solution that can keep your business in the black.

Even keeping in mind that all of this gloom and doom is eventually going to turn around, we can all learn a valuable lesson from our recent experience with the pandemic. And that is to be prepared for the unexpected. Business success over the long haul is truly about resiliency in the face of crisis. And integrating virtual assistants as a permanent part of your operation is a fantastic way to do just that. They'll help you to keep a beachhead in the virtual world, just in case we ever face a crisis like this again.
Virtual Done Well specializes in matching highly skilled virtual assistants with businesses just like yours, to boost your productivity on a budget. Let us help you to continue doing what you do best, and to do it for less! Click here to find out more.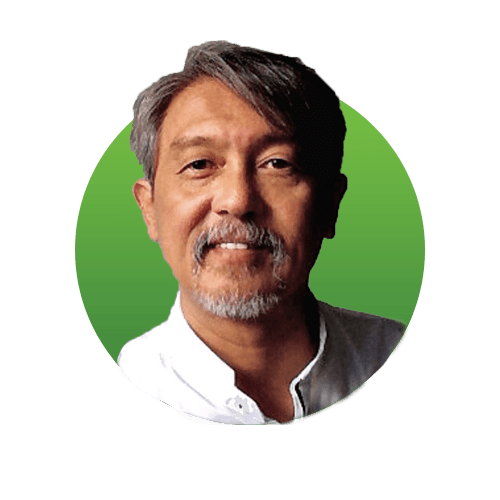 Best Regards,
Chau Lim
Email: chau@virtualdonewell.com
Phone: +61 413 981 888