Remember the days when every boss had a Personal Assistant, or PA?
If you're old enough to recall, you'll have noticed how the PA role has become the preserve of the company executive.

Mere managers, even senior ones, are mostly left to fend for themselves, juggling their core leadership roles with the day-to-day administrative tasks that, in times gone by, they might have delegated to their personal assistant.
The same is true for the small-business owner or solo entrepreneur, but if you ever wished you could have a PA, the possibility is not the stuff of fantasy. The evolution of the technology that partially replaced the role now makes it possible to hire one. Better still, you can do so without the prohibitive budgetary requirements that led many companies to chop the position for all but the most senior leaders.
Want a personal assistant? The good news is that they are back in vogue, and affordable too. The only difference is that you won't need to add a desk to your office space, because your PA will be totally remote—but only in his or her location, not in the service he or she will provide.
What Happened to All the Personal Assistants?
While PAs were once a common sight in the office suites of businesses large and small, rising labour costs, along with the advent of digital technologies, became their nemeses. Over time, fewer and fewer enterprises could stand the expense of providing Personal Assistants for their managers.
---
Meanwhile, email, spreadsheets, time-management software, and other digital tools made it easier for time-strapped business people to manage their diaries and admin without extra human assistance.
---

Perhaps ironically, that same technology is both saturating business professionals with distracting tasks, such as email management, and making it possible to engage the help of human assistants without the high costs and commitments of employment contracts.
If you're an entrepreneur, owner of a small business, or just a busy professional with authority to procure services that benefit your organisation, a virtual personal assistant, dedicated solely to helping you stay organised, no longer needs to be beyond your fiscal reach.
How Can a Virtual Personal Assistant Help You Stay Organised?
With all the technology available to help us do our jobs, the tasks and responsibilities that fall upon the shoulders of a single professional are more significant than would ever have seemed possible a couple of decades ago. You'll be all too familiar with that reality if you are running a solo business or are an independent entrepreneur.

How much time do you spend wishing you didn't have to spend your valuable time on fundamental administration, so you could concentrate more on generating revenue and growth? Probably quite a lot, unless you're fortunate enough to have family members helping you, or have already grown your business enough to have employees.
VPAs – Capable and Affordable
A virtual personal assistant could be the answer to your dilemma. Working from a country with a low cost of living, and with a part-time or full-time service provider's contract dedicated to your business, he or she could shoulder many of those tasks that you wish you didn't have to do.
Personal assistants are among the ranks of remote workers that were swelling due to the global access provided by the Internet and have positively ballooned since the COVID-19 pandemic outbreak.
---
The Coronavirus crisis has been horrible, but innovation is born from adversity, and the business world has learned that remote services are every bit as credible as those performed by local employees.
---
In short, there has never been a better time to get yourself some personal help from a virtual personal assistant, or VPA as we like to call them at Virtual Done Well. A Personal Assistant does not need to be situated in your office to help you organise yourself and your activities.
Tasks to Assign to Your Virtual Personal Assistant
Working remotely, a VPA can perform any of the following tasks for you, easing your day-to-day burden and helping you focus more energy on business growth and success:

Calendar management: Scheduling your appointments and sending you reminders.
File management: For example, reviewing all your electronic documents and informing you of those you need to print and sign or for which you need to take other forms of action.
Email management: Keeping your inbox tidy, organizing email attachments, and archiving messages.
Editing and proofreading: Reviewing your outgoing emails, editing and polishing them.
Email list maintenance: Building your emailing lists, and adding/removing recipients as necessary.
Personal shopping: Using ecommerce outlets to purchase and ship gifts, business necessities, and other items for which you don't have time to shop.
Travel arrangements: Booking your hotels, flights, and other travel-related reservations.
Customer service: While handling customer calls and emails might not be a conventional task for a personal assistant, it's a great way to justify hiring one full-time, and virtual PAs are typically well-versed in customer-service protocols.
Data management: Creating, updating, and maintaining your spreadsheets, databases, and other IT applications.
Social media management: Scheduling and managing your social media posts.
If you don't think you can afford a full-time VPA, or are concerned that you don't have enough work to delegate, you should be able to find a personal assistant prepared to work part-time, probably by dividing his or her services among multiple clients.

However, as highlighted in the list above, there are so many tasks a VPA can perform, even those that would not have traditionally fallen under the role, that a full-time arrangement can often prove more than worthwhile.
Put Some Organisation Back Into Your Business Life
At probably around a quarter of the cost of employing a traditional PA, a virtual personal assistant is no longer a luxury that you can't even consider as a small-business owner or solopreneur.
If you do start to think about it, it's worth taking the perspective of a VPA's services as an investment, not merely a cost.
By delegating all those tasks that currently take up your valuable time, you can:

Improve your work/life balance
Become more productive, by gaining time to focus on activities that add value to your business
Increase the organisation and efficiency of your enterprise
If you hire the right personal assistant, you can even plug some skills gaps. Try to find a candidate who's better than you at some of the tasks listed earlier in this article. In reality, most virtual personal assistants should exceed your skills in at least some of them—because it's where their core competencies lie.
If you'd like to learn about engaging a virtual personal assistant from Virtual Done Well, our team is waiting to talk to you. Contact us today and find out how easy and affordable it is to get the organizational support you need.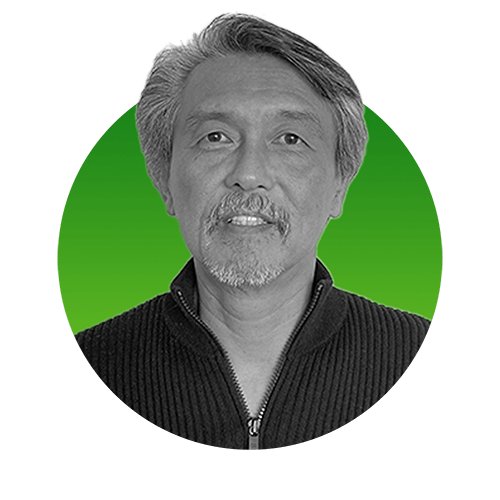 Best Regards,
Chau Lim
Email: chau@virtualdonewell.com
Phone: +61 413 981 888