OK, so, if you're a blog-savvy visitor to this page, you're probably surmising that a company like Virtual Done Well is naturally going to promote and highlight the value of office-based virtual assistants.
By that, we mean VAs employed by a company like ours, working in a commercial office, instead of operating from home as self-employed freelancers.

Of course, you'd be right in making that assumption. However, the benefits of office-based VAs are real, and as biased as our opinion may be, there's every reason to let readers, like you, know what they are. Armed with that information, you can assess for yourself the degree of value they might bring to your business.
So without any more preamble, let's get right into it. Here are some primary advantages of working with a virtual assistant company to find, hire, and manage remote help for your business activities.
Why Office-Based Virtual Assistants Add More Value to Your Business
The first thing that many people consider when thinking about hiring a virtual assistant is the potential cost. It might seem logical to assume that an office-based VA will be a more expensive option than a home-based freelancer, and if you look purely at the rate you pay for the service, in most cases, it's true.

In reality, though, focusing on rates is a sure way to overlook the overall cost and value equation. To illustrate that, let's first consider the process of identifying and hiring a VA who fits well with the needs of your business.
Simplified Sourcing and Hiring
If you choose to hire a freelance virtual assistant, first, you have to find one. There's no shortage of freelance VAs around, and, of course, the world is your oyster when your assistant works for you online. Nevertheless, it may not be easy to find and recruit somebody who is a good fit for your business.

Consider the following questions, for example:
Should you search randomly online, or through a platform such as Upwork?
In which geographic regions should you expect to source your new VA?
Do you have time to search among hundreds of possible candidates to find the right one?
How will you shortlist potential matches, and who will conduct interviews with them?
What other methods, aside from interviews, might you use to assess your shortlisted candidates?
Are you prepared to take the risk of hiring a VA who later proves not to live up to your expectations?
What rates should you consider realistic? Could low rates mean low quality, or a bargain deal? How much is too much?
That's quite a list, and it highlights how much work could be involved in finding the right freelance virtual assistant to work with your business team.
---
Now, if you decide to work with a company that employs virtual assistants directly, and assigns them to its clients, you'll be spared a lot of the sourcing workload.
---
A virtual assistant company will have an entire workforce of VAs under its management. Therefore, you might find that the provider has just the person you're seeking. If not, it will take on much of the responsibility for finding and hiring a VA who matches your needs and expectations.
Simplified Management
Once you have hired a virtual assistant through a provider, you and your team will need to assign him or her with the tasks you need executing. In addition, you will need to set the deadlines for task completion. You will also need to specify the parameters for quality and provide the necessary training to enable the VA to perform the tasks.
All of the above would be your responsibility with a freelance virtual assistant too. The difference, which works in your favour, is that a provider has all its virtual assistants working under one roof, with team leaders and managers to ensure that your tasks are performed in the way you want.
---
As well as the benefits to clients, this environment is good for the VAs because each virtual assistant has access to a team for support and the management guidance that makes for greater confidence.
---

In addition, the managers can answer many of the VAs' questions and help them follow your process guidelines. It all amounts to a reduced management workload for you, enabling you to spend more time focused on your business.
Reliability and Continuity
The majority of freelance virtual assistants are highly professional and possess a solid, reliable work ethic. However, what happens when your VA is sick or has to take time off unexpectedly? You, or somebody else in your organisation, must pick up the baton.
The same is likely true when issues occur at the virtual assistant's end, such as power cuts or technology glitches.

---
When you hire an office-based VA, many of these issues are eliminated. To prevent them, the provider will often assign a backup staff member to cover your regular assistant.
---
While you might still endure a minor inconvenience if the stand-in is not too familiar with your business' ways of working, the assigned tasks will not need to fall on your shoulders.
Technical issues are unlikely to cause you problems, as a VA company will have a backup power supply to keep things running if the grid fails, and will always have spare equipment and software available. Moreover, you know your business will be supported by a company with the budget to provide the most up-to-date and robust technological solutions.
Other Benefits of an Office-Based Virtual Assistant
In addition to overall reliability, ease of hiring, and management facilitation, there are other benefits your business can take advantage of when working with a VA company. These enterprises have the funding and clout to provide you with facilities unavailable to most home-based freelancers.
For example, it's common for virtual assistant providers to offer the following services to ensure your VA fits seamlessly into your business:
A local phone number in your area
Automated telephone concierge facilities, call transfers and forwarding
A professional IT support service
A range of payment options
Flexible working arrangements, so you can shift from part-time to full-time VA service with ease
These are all services and facilities that enhance your enterprise or organisation, and ensure your customers or clients don't differentiate between staff that work locally, and those serving you from a low-cost country such as the Philippines or India. They also help ensure continuity of service, giving you the peace of mind that's not so easy to attain when relying on an individual.
Choosing a Virtual Assistant: A Question of Value
Perhaps the idea of working with a virtual assistant company appeals to you, but the cost is a concern. If so, you might prefer to search around the freelance platforms and online search engines to find an individual VA offering an attractive rate.

---
There are plenty of freelancers out there, many operating from countries with a low cost of living, who will provide their services at rates unachievable with VAs in Europe, Australia, or the United States.
---
That being said, a little research might reveal that the cost of hiring your VA through a virtual assistant provider is not as high as you might expect. Furthermore, the value derived from such a partnership can be significant—and as with all intelligent procurement and spending decisions, value is often the most potent indicator of a successful arrangement.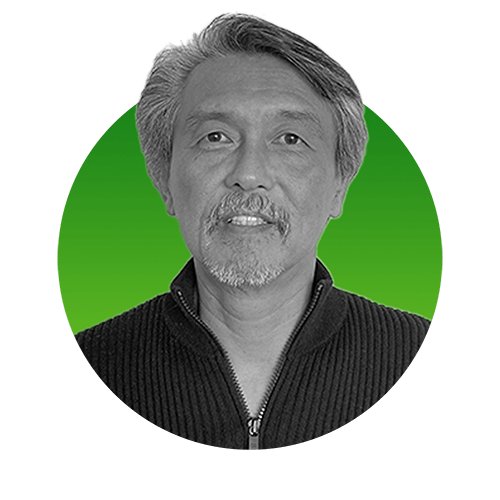 Best Regards,
Chau Lim
Email: chau@virtualdonewell.com
Phone: +61 413 981 888