What's a VA magical moment?
I've said it before, and I'll say it again. Having the support of a virtual assistant can be a life changing improvement for just about any entrepreneur. It really comes down to getting professional help at an affordable price – a benefit that can mean the difference between success and failure for your business.
But your experience with a virtual assistant will have special moments along the way. These are moments when you grow your professional relationship with your VA. Moments when you get a glimpse into their mind and motivation. Times when their behavior surprises you for good reasons, and builds your confidence in their abilities.
I actually hate the term 'virtual assistant,' because there's nothing virtual about them. I like to call them 'remote employees,' or 'remote team members,' or something like that. My team is like a second family to me. I have a wonderful team, there at Virtual Done Well. And I want to share with you some of my magical VA moments.
My purpose in sharing these is really just to give you some insights into what a really good relationship with a virtual assistant should be like. Don't treat them like robots on the end of an email. These are some genuinely committed people who are an integral part of your business, and you should treat them as such.
Any Questions?

Early on in my relationship with a new VA, a magical moment for me is often when I have a new staff member on board. It's the first time they say, "I'm not sure how to do that," or "I'm not sure what you mean." And yes, that's a good thing. Why? Because, if you are utilizing the services of virtual assistants based overseas, it's quite daunting for them to be dealing with a client on the other side of the world. Maybe your language isn't their first language. And they really don't want to screw up. They probably really need the job, and they're terrified about screwing up, upsetting you and losing the job. And for them, therefore, to admit that they don't know how to do something, or weren't sure what you meant, is a really positive step.
---
That's because it means they trust you. And I think that trust is the absolute foundation of any working relationship.
---
I can remember when I first started working with a virtual assistant about ten years ago. I was as nervous as she was, because I didn't want to screw it up. I really, desperately needed the support, and I wanted to make it work for her, just as much as it was going to work for me. And in every conversation that we had in the early days, I would say, "Any questions?" or "Does that make sense?" or "Feel free to ask questions." It became sort of a mantra. After a few days, the questions would start to come through. I see that as a really important signal that the relationship is one based on trust, and that they're starting to trust you.
Empathy & Initiative

When you've been working with your virtual assistant for a while, and that relationship has started to build up, they just become such an essential part of your team. A great VA knows when something is needed and takes action.
Only a short time ago, I was having an online meeting with a couple of my team members. We were talking about a particular marketing initiative we were going to do, and my digital marketing lead looked at me and said, "I'll do that, Rob. You look really tired." It was awesome that my VA had that sort of empathy, that they recognized that I looked exhausted, and took the initiative to get it done. And she was actually one of the busiest members of my team, so it's not as if she had a lot of extra time on her hands.

The same Virtual Assistant manages a couple of other team members in online marketing. We were going through a phase of upgrading our website, and there was a lot to be done. And my VA said, "What do you think about if we did this on our homepage, Rob?" I said, "That's a great idea! Really good! Get it done!" She said, "It's already done. I knew you'd say yes." She didn't want to bother me with the data, and didn't want to waste my time. We were in the same mindset, so she took a risk and got it done.
Ready to Learn

Another magical moment is when my team members want to learn new things. We recently had a one-on-one catch-up with all of my team, where we talked about how they were going and stuff that they might want to try. One of the team wants to get into web design. That's great, and they can work with one of our web designers to learn that and help out. Another one wants to undertake some really significant study, which I will fully support, because in the long run, it's good for the business.
Meeting Face-to-Face

Another magical moment for me is when I get to actually meet my virtual assistants face-to-face. If you work with virtual assistants, I would strongly recommend that you try to do that at least once.
In addition to having virtual assistants that work for me, I also have a business, called Virtual Done Well, that provides virtual assistants for other businesses. I'm always delighted when clients ask if they can come and visit. The team members love it, because when clients come over, it shows that they're really appreciated. So, wherever your VA is based, I suggest that at least once, you go and visit them. Visit their country and get to understand their culture. They'll really appreciate it, and you will have a great time.
What Makes Them Tick?

Another magical moment is seeing the things that make your VA tick. What kinds of things motivate them?
One of the awesome things that happens at Virtual Done Well, like all of our businesses, is that part of our income goes to a number of different charities. And one that the team loves to support in Davao, where they're based, is a feeding-the-homeless program. I was lucky enough, once, to participate in that on one of my visits. Basically, half a dozen members of the team get together, make up food parcels and distribute them in person on the streets. It's incredible to see how much it means to the team to be able to do that. It was an awesome experience.
I'm mentioning these because many of these moments are milestones or signs of a good working relationship. And that positive relationship is vital to productivity over the long run.
As a small business owner, an entrepreneur, if you're not utilizing the services of virtual assistants, you should be. That's because they'll be such a big help to you. It's really life-changing. Click here to contact us at Virtual Done Well, and see how our professional virtual assistants can make your life easier, too!
Feel free to share your magical VA moments in the comments, below!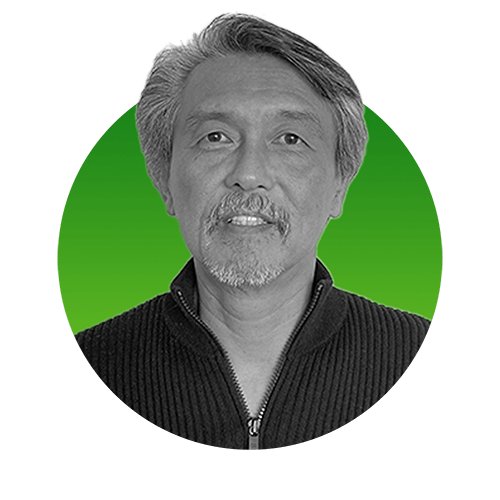 Best Regards,
Chau Lim
Email: chau@virtualdonewell.com
Phone: +61 413 981 888