Every year brings natural change to the market, in terms of customer expectations and demand. And that always requires a degree of flexibility for those who plan and host events. But 2021 is unprecedented in terms of the kind and degree of change we're seeing. Of course, the main reason for this is the COVID-19 pandemic. But, of course, there are other market factors as well to be considered. Here are 7 trends you should respond to for your events in 2021.
1. Catering

Restaurants have often provided catering as a sideline to their main dining services in the past. But with recent limitations due to social distancing, and in some cases, outright closures of restaurant dining rooms, catering has become a more central part of restaurants' service offerings. The reasons for that are simple. First and foremost is safety. Food handlers can continue to work in a controlled environment, and can often serve customers in the open air, rather than in a closed dining room. Secondly, individual food delivery offers a much lower profit margin for restaurants than catering an event. What this means for you is that restaurants will be more eager to cater your event, which will give you a little more negotiating power.
2. Popularity of Healthy Food Choices

With the catering trend in mind, it is also useful to note that healthy foods which are known to boost the immune system are some of the most popular items for event menus in 2021. While this does provide a real, tangible benefit to consumers, the biggest benefit is mostly psychological. People are still scared, and anything which makes them feel safer is likely to bring them out of their shells a little more. So, keep this in mind during menu planning.
3. Popularity of Micro-Events

The pandemic threat brought with it a flurry of government-issued orders regarding the permitted size of public events. Based on any given local government regulation, the number of guests allowed to attend could vary dramatically. But most importantly, all of these rules were focused on limiting the size of gatherings for safety purposes. Consequently, many events were scaled back. Instead of enormous events with hundreds of participants, much smaller events were held with exclusive invitations and participation.
The unexpected consequence of this was a very positive response. It seems people like the intimate feeling of micro-events. They're much more one-on-one, which makes the participant feel important. And they're much easer and lower-stress to plan and host, too. We expect this trend to stick around, even in the post-pandemic environment.
4. Venue Flexibility

The hospitality industry was nearly crushed by the consequences of the Pandemic. And events was one of the worst-hit parts of the industry. In the face of the crisis, many events businesses were unprepared to handle mass-cancellations, and suffered as a consequence. What's more, government-imposed restrictions, even up until now, are constantly changing, making planning an absolute nightmare. But many lessons have been learned, and one of those is the necessity of flexibility. For starters, you can expect venues to have reworded their cancellation policies to allow for the unexpected, and to 'spread the risk,' so that not all of the burden will fall on one party.
5. Virtual & Hybrid Events

Virtual events have become somewhat of a no-brainer. They're 100% safe, when it comes to viral transmission. And they do make people feel safer. But as we move deeper into 2021 and some restrictions are starting to lift, you'll find that people are looking more and more to increase social interactions. While we don't expect virtual events to disappear, we are seeing the emergence of a new trend. That trend is the hybrid event.
Hybrid events are real, in-person events with a limited audience size, that are also broadcast digitally for an expanded, online audience. The wonder of hybrid events is that it allows for all levels of comfort and confidence on the part of participants. Those who are still afraid to meet in person can still take part, and those who want to see and interact with their colleague in person can do so as well. It's a win-win situation. And, as a result, this is projected to be one of the biggest events trends for 2021.
6. Limited-Service Lodgings

For actual, in-person events (and yes, these are starting to happen again), there is a trend towards booking in limited-service lodgings. Limited service means exactly that. It means that, unlike big, fancy resorts, these facilities have less service staff and little to no in-room services. That also means little to no personal contact with strangers. What's more, these facilities are dramatically cheaper than upscale resorts. And, in a struggling economy, it may make more sense to book a function room at a limited-service hotel than something more elaborate at a resort or conference center.
7. Sustainability is Now Standard

On a positive note, one that has nothing to do with the pandemic whatsoever, the environment has now become a central theme for events. That's because, traditionally, they have been a major source of waste and pollution. But these days, sustainability is on everybody's mind. What this means is that hosts and planners must work together and make good decisions about what kind of materials to provide for events. A balance must be made between safety and sustainability, but you'll find that more often than not, the two can complement each other.
In conclusion, 2021 is a year of recovery. Events have not gone away, but there have been significant ways in which they have changed. But things are certainly looking up, and there's no reason not to plan that special event for your organization. Just be flexible and prepare for the unexpected.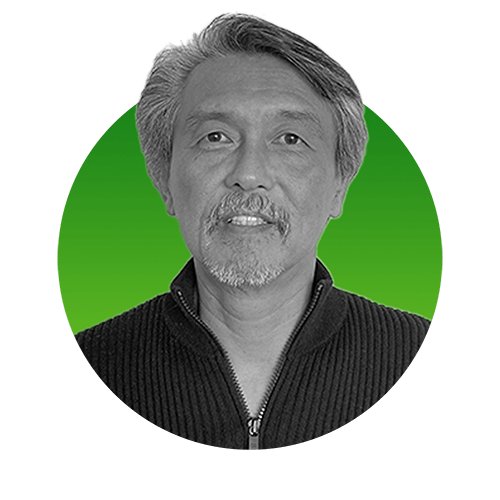 Best Regards,
Chau Lim
Email: chau@virtualdonewell.com
Phone: +61 413 981 888