Coronavirus-linked lockdowns and quarantines have drastically accelerated the business trend of allowing employees to work from home. With the pandemic showing no signs of waning, virtual offices are becoming the norm.
Tech giant Google, for example, has told its employees they can work remotely until at least July 2021.

---

Twitter says its employees can work from home "forever" if they wish, while Facebook expects a significant chunk of its workforce to remain homebodies for the next five to 10 years.

---
The issue I now want to examine is this: As we get comfortable with home working, will the demand for virtual assistants increase?
Working from Home is the New Normal
451 Research,  part of S&P Global Market Intelligence, in a July 2020 survey, found that a staggering 67 percent of businesses expect to keep their expanded remote work policies in place for the long term.
---

HR experts are rushing to write papers and hold seminars to guide employers on ways to manage teams of remote workers. There is no doubt about it, the remote workforce is on the rise.

---
Which brings me to the main point of this article: what is the likely impact of this trend on the virtual assistant industry?
3 Ways VAs Could Benefit from the Swing to Home Working
I can immediately think of three positives for VAs deriving from the seismic shift to remote working. There are sure to be more.
1. Employers Are More Comfortable with Hiring Remote Workers
Lockdowns and quarantines have forced employers to embrace the idea of a virtual office, with staff working from home but connected via communications technology apps such as Zoom, Cisco Webex Meetings, GoToMeeting, Google Hangouts Meet, and join.me.
With many firms reporting increased productivity from employees under the new system, and a significant number of workers happy to skip the daily commute to and from the office, employers are quickly seeing the advantages of the virtual office.
As a result, managers who may have been wary of using virtual assistants in the past are now warming to the idea. At Virtual Done Well, we have noted a sharp rise in the number of business contracts that we have secured in the past few months.
2. Employers are Recognising that Hiring a VA Makes Good Economic Sense

For a company to set up a home office for an employee, it would have to provide a laptop and/or other technological equipment loaded with the necessary software, pay Internet expenses, and foot the bills for medical and pension schemes. Home working doesn't come cheaply.
Virtual assistants, on the other hand, come with few, if any, overheads attached. They have their own work stations complete with up-to-date software, communications equipment, and all other required office paraphernalia. They can be hired by the hour/day/week or longer to undertake specific tasks and/or complete particular projects.
They also have plenty of skills to offer, including the following:
General assistance
Content writing
IT services, including web design and maintenance
Graphic design
Development of apps
Editing of videos

In other words, virtual assistants can handle pretty much any task related to business management.
---

The hire by the hour/task arrangement makes VAs a far better hiring prospect than full-time staff, especially for businesses struggling to survive the current global economic meltdown.

---
From our own experience here at Virtual Done Well, we can safely say that entrepreneurs in these difficult times are increasingly looking to virtual assistants to throw them a much-needed lifeline.
3. Reopening Businesses are Choosing VAs to Get a Leg-up
Following a dismal first half of 2020, when businesses around the world closed en masse and large-scale layoffs became the order of the day, the second half of the year kicked off on a much brighter note, with companies starting to reopen and consumer demand creeping up.
---

Many companies that had drastically pared their staff down to a few employees working from home are now finding that they need extra hands to help them cope.

---
However, instead of rehiring staff they laid off, some business managers are turning to virtual assistants to fill the gaps.
The advantages of going this route are numerous:
1) More often than not, the work is piecemeal and insufficient to justify hiring a full-time employee.
2) The global economy is teetering, making the future for businesses very risky. A VA can be hired rapidly and allocated a particular task. Like firefighters, when the tasks for which they have been hired are completed, VAs are no longer needed. They are fine with short-term contracts. This is how they work, generally.

3) With the Coronavirus pandemic still rampant, further sudden lockdowns are a real possibility—as was the case with Melbourne, Australia in early August, for example. Why would an entrepreneur in these uncertain times take on full-time workers who would probably have to work from home in any case, when VAs can be hired with a few moments of clicking, tapping, or swiping on a digital device?

4) VAs come with skills, expertise, and experience. They can start immediately and need very little training, if any. Their biggest advantage is that they are used to working in a virtual office. They have probably been doing so for years. Not only are they comfortable with the work-from-home concept, they invented it!
The Age of the Remote Workforce …
Not everyone is comfortable with working from home endlessly. Given the choice, many would prefer to enjoy real face-time with colleagues rather than via a Zoom conference, to spend time chatting around the water cooler, and to interact in person with colleagues in other sectors of their company.
According to a Forbes report, however, numerous studies have shown that overall, people are happier and more efficient when working from home.
… And of the Worldwide Applicant Pool
Significantly, the report points out, employers are realising that their applicant pool can stretch beyond the immediate vicinity of the office and that they can hire and retain talent from anywhere in the world.
The remote workforce is expanding exponentially—and virtual assistants are an integral part of it.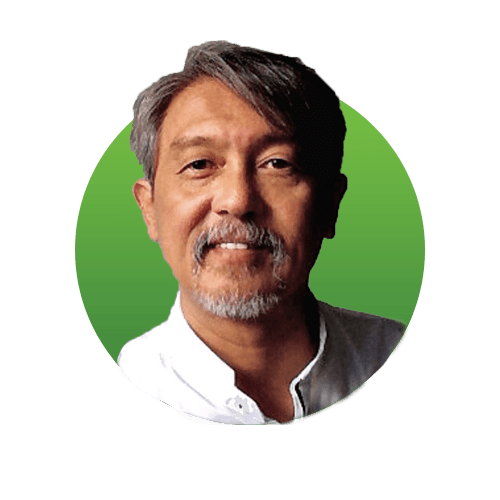 Best Regards,
Chau Lim
Email: chau@virtualdonewell.com
Phone: +61 413 981 888