Marketing is a vital part of any business. And sadly, it's one place where many businesses fail to properly focus on. Many business owners are really good at the technical aspects of their business, but getting the word out is the only way to actually sell your products and services. So, marketing has to be a central activity in your business.
As a general rule, a business's marketing budget should represent between 5-7% of its income – at a bare minimum. Of course, that means the actual numbers will vary based on the size of your business.
When it comes to marketing, there are two basic ways to go. They are "paid" and "free." Paid marketing refers to advertisements and activities that you spend money to produce. They can be quite costly, but it all comes down to the ROI – the return on investment. Ideally, any paid marketing should cover itself in sales – if you're doing it right. Free marketing is a bit of a misnomer. Nothing is truly free. In this case, free just means that you're not paying someone externally to carry your message on your behalf. 'Free' marketing can sometimes better be described as 'organic.'
PAID MARKETING

Print ads are one type of paid advertising that had been on a long decline over the years. It includes things like newspapers. But, depending on your industry, your business type and your target market, print ads may work to help you reach your customers. It really is about meeting your customers where they are. So, if they still read the newspaper, then you should be advertising there.
Paid digital marketing has now overtaken print ads in their effectiveness, in most instances. And one of the best platforms to reach your audience digitally is Google Ads. This important advertising channel can help to reinforce your online credibility, even if you already have strong organic content and high visibility on google searches.
Another popular and effective route to take can be social media advertising. Platforms like Facebook, LinkedIn, YouTube, Instagram and Twitter all have their own advertising schemes. But, once again, you need to do your research and see where your customers spend their time. If you're targeting business professionals, for example, you'll have less luck with Facebook, but better results on LinkedIn. But that will depend a lot on your individual business model.
Lastly, I'll talk briefly about another paid marketing channel – and that is events. Setting up a great seminar has traditionally been a great way to reach an audience. And, while the COVID-19 pandemic has put the brakes on for social gatherings for a while, it's probable that things will get better soon. So, it's time to once again look at events as a real marketing possibility. The greatest benefit of an event is that it sets you and your business up as an expert in your field. But you should take note that events are one of the costliest forms of marketing. That's because if you're going to invite a lot of potential customers to an event, you have to go all out for a fantastic venue, grand catering and more – just to complete the 'big show.' So, events aren't for everybody, but they can be very effective for some.
FREE MARKETING

When it comes to 'free marketing, the core of this concept is really the production of organic content that provides real value for your potential customers. Channels for free marketing can and should include quality social media output. Blogs are another great free channel – but they really are a long-term game. They're about building a relationship with your audience through regular, reliable content. And then there's email marketing which, if done right, will consist of valuable content for your audience with the occasional sales plug tossed in. Email is a channel that has to be nurtured, if you want to see your messages opened and read.
Lastly, on the theme of events, you can produce webinars cheaply. These online events can reap the benefits of bigger in-person events, while entirely avoiding the enormous costs involved with physical ones. And with the ongoing pandemic, webinars are still a safety trend that much of your audience will appreciate.
Once again, it's important to stress that free marketing isn't truly free. It just means that your costs are much lower and they're held in-house. And the biggest cost of all will be your time!
Whatever channels you choose to match your business model and industry, just keep in mind that marketing is one of the most important activities that you can take part in to make your business a success. You can be incredibly good at what you do, but if you can't sell it, you're dead in the water.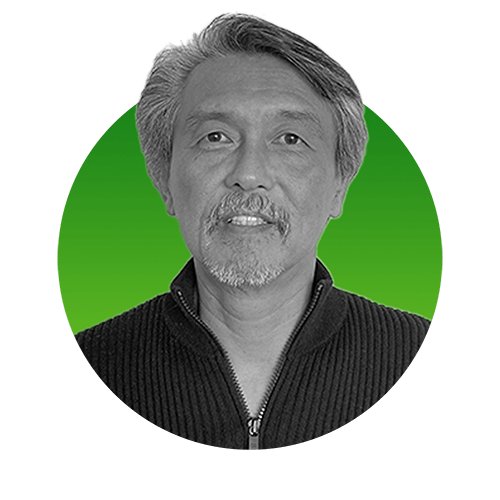 Best Regards,
Chau Lim
Email: chau@virtualdonewell.com
Phone: +61 413 981 888