Imagine you've just sat down to dinner with your family. You reach for the potatoes, and the phone rings. You answer it, only to discover it's a complete stranger on the other end of the line, and they want to do business during your dinnertime. Of course, you're annoyed. So, you hang up the phone and ask yourself, why in the world would anybody want to participate in such a universally hated activity as telemarketing.
Let's face it. When people hear about telemarketing, the first thing they think of is cold calling. And yes, cold calling is unpleasant for a lot of people. It does have its place in the marketing world, but as I'm sure you'll discover in this article, it's only a small piece of what telemarketing can do for your business. It may surprise you, but when it's done right, telemarketing can build relationships, rather than angering your customers. And, in the long run, you'll discover that the benefits of telemarketing far outweigh its disadvantages. Read on to discover ten reasons why telemarketing, if managed properly, will boost your business.
1.Immediate Feedback on Customer Interest

When you use other forms of marketing, such as e-mail or print media, the only way to know if your customer is interested or not is to wait for them to respond. But when you have them on the phone, you can tell immediately whether further efforts with a given customer are a waste of time, or if a little encouragement might be all they need to buy into your offer.
2. Creates Better Rapport with the Customer

Customers are more likely to see you as a real person if they're interacting with a human voice. And being able to interact helps them to relate to you. Once they can relate to you, your chances of a successful sale are dramatically better.
3. Explain Technical Issues Effectively

Many of your customers lack the necessary knowledge to understand the technical concepts behind your products or services. That's because they probably come from all kinds of demographic backgrounds. Imagine trying to sell a computer to an elderly person. So, a written brochure may not be effective for them. But a skilled agent on the phone will be able to explain technical concepts at a level that the customer can understand.
4. Increase Sales Territory and Reach More Customers

Because telemarketing is carried out at a desk with a phone system, rather than in a physical, one-on-one meeting, it can dramatically expand your marketing reach. Firstly, a telephone can reach anywhere, instantly. So, there's no time wasted in transportation. This allows customer contacts to be initiated and completed in rapid succession. The result is that many more customers can be served in a much shorter period of time. Furthermore, a telephone system has no geographic barriers. You can call to and from virtually anywhere in the world, allowing your business to serve customers anywhere.
5. Achieve Measurable Results

In a modern telemarketing center, when an agent makes an outbound call, all of the details are logged. The contact, the length of the call, notes about the call content, and the outcome is just some examples of data that gets collected. That makes generating reports very easy. And it means you'll easily see your return on investment from your telemarketing efforts.
6. Save Money

In general, marketing of any kind costs money. At the very least, you're looking at human resources expenditures for employees, as well as desk space, supplies, and equipment. But in most cases, telemarketing is handled by a contract company that specializes in it. This means there is no overhead for you. The telemarketing company has its own office, their own equipment, their own employees whom they train themselves. Everything is taken care of for you.
7. More Convenient for Customers

Believe it or not, if your telemarketing efforts are targeted properly, your clients will appreciate the convenience of doing business over the phone. That's because good telemarketing uses screened lists of potential customers who have already shown interest in the kind of product or service you are selling.
Furthermore, telemarketing allows agents to set appointments with interested clients for calls at a later time – when it is convenient for them. This removes the friction and awkwardness that comes from calling at an inopportune time.
8. Follow Up with Existing Customers

Telemarketing can be used for more than just new contacts. In fact, one of its most valuable functions is following up with existing clients. When a sale has already been made, turning that client into a repeat customer, or getting them to refer their friends to you, will depend on the relationship you build with them. And that starts with following up. Your telemarketers can be tasked with reaching out to your existing base of customers to gauge their level of satisfaction, and to solicit valuable feedback and recommendations.
9. Immediate Feedback on your Products and Services

The basis of any successful business is the product or service that they offer. Keeping your output in line with customer expectations is an important part of maintaining customer satisfaction and establishing trust. When an agent calls a customer on the phone, they can get an immediate answer to how they feel about your business and what you do. And your customers will feel more open and less confrontational in sharing observations or complaints over the phone, rather than in person.
10. Interactive Platform

Telemarketing is, by far, the most interactive platform (aside from meeting customers in person) for reaching customers. No other method allows the full benefits of a two-way conversation in a natural, conversational environment. It allows both the agent and the customer total freedom to address any issue associated with the business at hand while keeping the interaction human and civil.
As you can see, telemarketing has a lot to offer in terms of growing your business. If you're looking for a telemarketing partner who can help you take advantage of these amazing benefits, click here to contact the professional staff at Virtual Done Well.
So, the remaining question is this: is there any benefit in using telemarketing anymore? Well, the answer is a resounding 'Yes!,' but you should use it intelligently, as a part of a well-rounded and comprehensive marketing strategy.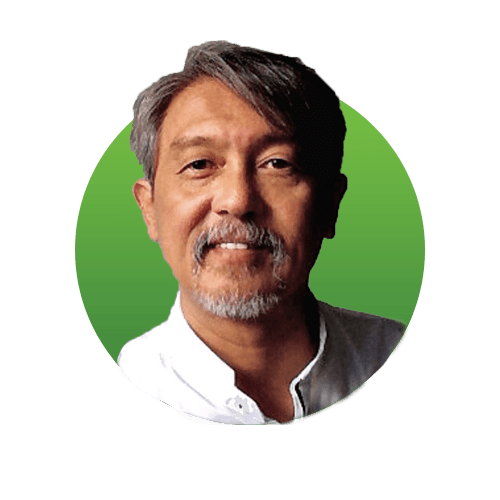 Best Regards,
Chau Lim
Email: chau@virtualdonewell.com
Phone: +61 413 981 888