Cost Benefits of Offshore Virtual Assistants for Your US Business
Are you a US-based entrepreneur, business owner, or founder of a growing startup? If so, you've undoubtedly had times where you wondered how you were supposed to get everything done and find time to focus on marketing and business growth.
---
Perhaps you've even considered employing some local help or hiring a virtual assistant (VA) to work for you from a remote location somewhere in the United States.
---
If you have explored those options, what stopped you from acting? Is it because the cost of an employee is just too much for your business to stand right now?
The Help You Need is Just Around the World
Small businesses in the United States commonly experience the issues introduced above, so your concern is entirely understandable, though it doesn't mean you should give up hope of finding somebody to take on your busywork, freeing you to work on, rather than in, your business.
For example, the benefits of hiring an offshore virtual assistant are many, and are not all about it being a low-cost option, although that is a primary reason why more business owners are taking advantage of the possibilities—and fueling the growth in back-office outsourcing to countries like the Philippines.
To get you thinking about the financial benefits for your business, here's a quick overview of what makes offshore VAs such a cost-effective human resource solution for SMEs in the United States.
Professional Help at a Realistic (and Ethical) Cost
If you looked into the costs of hiring a virtual assistant in the US, you would probably have seen rates ranging from $12 to $15 and upwards per hour, and that's typically for a VA performing the most basic administration tasks.
---
Even if you hire a virtual assistant directly, without a management company in the middle, you could still be looking at costs of $1,500 or more per month for a full-time VA. 
---
On the other hand, virtual assistant rates in the Philippines start at around $4 per hour, but if you are concerned about ethics (as we all should be), it might help to know that a $10 per hour income will secure a very comfortable lifestyle for a Filipino. It's more than twice the salary, for example, that a Manila call-center agent, serving overseas companies, can expect to achieve.
You Can Find a Very Happy Medium
If you find an offshore VA offering the mid-rate range of between $5 and $8 per hour (which is significantly less most US virtual assistants would work for), you know that he (or she) is probably competent in a wide range of business disciplines. He's also likely to be very satisfied, and happy to earn well above the market rate for most professionals, in most commercial sectors, in his country.
You can expect your costs to be a little higher if you use a virtual assistant company in the Philippines, instead of recruiting independent freelancers. However, your expenditure will still be less than the cost of a domestic VA in the US, and you will have the extra support and assurance of the company's facilities and service policies.
Offshore VAs Can Make Great Night-Shifters Too
What can you do if your business needs somebody to work through the nighttime hours? That requirement is becoming more common, partially because of globalization and international trade, but also because, in the technology sector, 24-hour customer and technical support services have become a standard.
Fortunately, it's also an ideal scenario, offering mutual benefits, for offshore virtual assistants in Asia and their US business-clients. The client gets a night-worker at an affordable rate (because the VA is in a low-cost country and will be working a non-premium day shift), while the virtual assistant has the advantage of working sociable hours for an excellent salary.
Scale Up and Save
Virtual organizations are becoming a big thing in the United States and worldwide. Some companies, and not just the small ones, are outsourcing entire back-office operations to teams of remote workers.
---
This changing human resource is becoming more accessible than ever, thanks to the growing numbers of virtual assistants offering niche services. 
---
You don't have to look too hard to find offshore VA specialists, whether you need marketers, content writers, bookkeepers, web designers, developers, social media strategists, researchers, or experts in specific business software applications.
Even if your business is already scaling, therefore, you can easily save money by putting a team of virtual assistants together, and adding to it as your enterprise continues to grow. Better still, if you engage a virtual assistant company, you can even have a team of specialists all working together for you from one offshore-office location, easing team management, communication, and recruitment.
Get Ahead in the US with a Global Back Office
If you're excited by the cost benefits of offshore virtual assistants, there's much more good news here on the Virtual Done Well blog to pique your enthusiasm even further. We recommend a look through our past posts, many of which discuss other benefits of offshore VAs, and how to hire and work with them.
If you're already convinced and ready to take your back office offshore, we can help you get started quickly and with the minimum of effort.
Alternatively, check out some of the testimonials from our past and current clients, or get in touch and ask about our outsourcing services for US business owners. We look forward to hearing from you.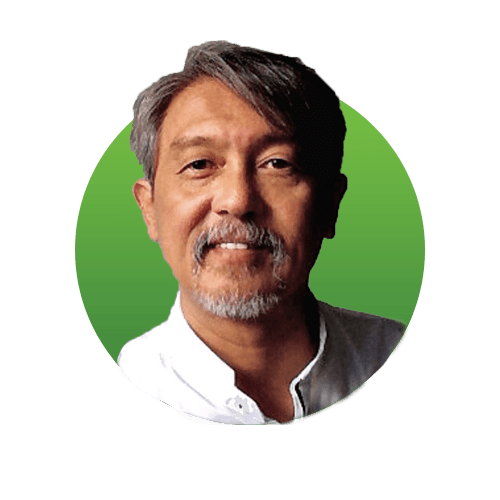 Best Regards,
Chau Lim
Email: chau@virtualdonewell.com
Phone: +61 413 981 888