A company's digital footprint is the identifying imprint they leave in the online world. It is all the collective, public actions that they perform on the internet, which have broad-reaching impact on clients and potential customers, around the world. These days, pretty much everybody is on the internet. Consequently, a majority of potential business can be found or made there. But it can be lost there, too.
Your company's digital footprint is a vital part of it's public image and appeal. And, in many ways, it's very much like the real world. If your brick-and-mortar shop looks clean, attractive and well maintained, you will be welcomed in the community and will enjoy the benefits that come from positive word-of-mouth. Likewise, in your online presence, doing a good job of representing yourself will go a long way to drawing in customers and spreading the word about what you do. In either case, if your storefront or your virtual presence is ugly and unwelcoming, you can expect to be treated like the awkward neighbor nobody wants to talk to.
So the important question to ask is, "How can my company have a positive and effective digital footprint that will drive customers to my business and make it grow?".
Well, there are a lot of ways to improve your company's digital footprint. It's not very complicated, in principle. Our company, Virtual Done Well, is standing by to assist in any way we can, to make your company a magnet for online business. Here are four simple steps you can take that can dramatically improve your online presence.
STEP 1: Your Professional Website

Probably the most important thing a company can do in terms of establishing and broadcasting its online identity is to have a professionally designed website. It's true that there are dozens of services out there that allow organizations to create do-it-yourself websites for free. But, as the age-old addage goes, "You get what you pay for."
The truth of the matter is that 99 times out of 100, a do-it-yourself website looks like a do-it-yourself website. And when they use the internet to compare your company with your competitors, your customers are much more likely to choose the company with the professional, custom-made website. That's because a good website helps builds the trust and confidence of potential clients in the technical abilities of the business. In short, they will trust you more if you have an amazing website.
Of course, this means finding someone to build a website for you, or who can take your existing website and make it shine. And, of course, there is an unending supply of website designers out there who can turn out good-quality work. But my recommendation is, and always will be, the professional team at Virtual Done Well. Here are five reasons why they're the best:
Advanced Technical Ability: Since they work closely with a broader team of professional digital marketers, they stay up on the latest technical trends that the industry has to offer. That means not getting left behind as the digital world evolves and changes.
Flexibility & Creativity: The sky is the limit when it comes to what VDW will do to customize your website. They can create anything to fit your business'es needs. And they're always careful to apply an appropriate style to match the theme of your website to your company's culture.
Collaboration & Cooperation: This team understands the concept of teamwork. With a broad range of professionals, including graphic designers, web designers and developers, social media managers and more, they are sure to exhaust every resource and apply all of their combined experience in creating a truly amazing website that fits the image you want and need for your company.
Precision & Attention to Detail: From the very beginning, the professional staff at VDW has been trained to apply careful attention to the little things that make a big difference. They believe that making less mistakes allows them to spend more time on creativity.
Passion for Web Design & Development: The VDW team doesn't just work to earn a pay check. They create beautiful websites and engineer them to function beyond expectations because they love what they do. Creativity is in their blood, and they love building lasting relationships with their clients.
STEP 2: Your Social Media Presence

The next step any business should take in improving its digital footprint is to establish a strong, authoritative presence on social media. Why is this important? It's important because the three billion people who use social media every month can't be wrong. Social media is the easiest way to reach the broadest range of customers for the lowest price – free. Or, if not free, then for the cost of the office hours it takes to get it done.
Opening and posting to a Facebook or Instagram account costs nothing. But, of course, you can't expect to simply open an account and become an instant digital success, either. Social media truly is the best route to reach the largest number of customers. But using it effectively takes a degree of skill and strategy.
To truly finesse your social media presence and maximize it's potential is a complex undertaking. It has become so complex that it can absorb ridiculous amounts of your time. That's time you could be doing something else. The level of complexity in social media marketing has grown so much that now, an entire generation of professionals has sprung up with the exclusive purpose of marketing on social media. It's true, you can hire a social media manager to handle it for you. Of course, hiring a full time, professional social media marketer can be very costly, so that may not be an option for your business.
But there is another option out there. There are many businesses out there that specialize in social media consulting, which can maximize your social media presence. Once again, though, I'm happy to recommend to you the social media marketing services of Virtual Done Well. This company's very professional and highly experienced staff can work collaboratively across multiple platforms, to optimize your social media identity. They can manage vital posting schedules, ensure comments and communications receive appropriate responses, and make sure that your company's accounts are accomplishing their purpose – to drive business to your company.
STEP 3: Digital Lead Generation

Gone are the days when business and sales were done primarily in printed text and personal visits. The world is simultaneously too small to write letters to everybody, and too big to visit everywhere. The only way to reach out and make contact with potential customers in large volume is on the internet. But where should you begin? Of course, a big part of that depends on the specific nature of your particular business. But, whatever your business is, whether your it is a growing medical practice or you sell artwork online, the internet is an amazing resource.
Generating leads is an art form. Some people have an aptitude for it, and some do not. What should you do if you need to find more customers, but you've exhausted your traditional methods, and you don't know what else to do? Maybe you've even used the internet already, but you're not satisfied with the results.
Well, you could hire an in-house employee to focus on lead generation. That would make sure it gets done, and would probably result in an uptick in sales. But the costs of that new employee will likely swallow the increased revenue that comes from those new sales. So you would lose most of the benefit.
Another option, once again, is to seek out a qualified consultant. And, again, I recommend the lead generation services of Virtual Done Well. This company has a team of staff that can focus on your business's specific needs, finding you new leads that will increase your sales and grow your company. Their staff comes from a broad range of backgrounds and experiences, giving their collaborative efforts a much higher rate of success than you would get from one employee. What's more, their prices are reasonable and affordable, so you can be sure that you'll see real financial benefits of that growth.
STEP 4: Search Engine Optimization.

Last, but not least, is the not-so-ancient enemy, the search engine. Search engines are software programs that apply user input to find specifically desired internet content from amongst a nearly infinite sea of websites and pages. Do you want to find out about pine trees? Type it in a search engine like Google, Yahoo! or Bing, press enter, and wait for the results.
But people also use search engines to find specific products, services and the companies that provide them. Wouldn't it be great if the first company they find in a search was yours? Don't you want to be at the top of the list, especially when the list can be thousands of items long? For this, your online presence must be optimized to match the search criteria of the most popular search engines. You need somebody who knows how Google works, who can help you adjust your website and content, to ensure that the search engine finds you when an appropriate search is made.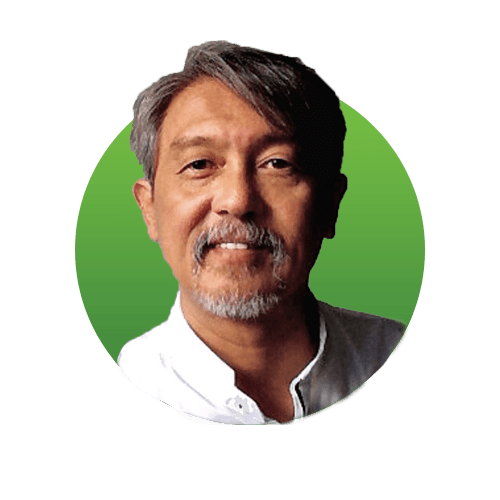 Best Regards,
Chau Lim
Email: chau@virtualdonewell.com
Phone: +61 413 981 888