So, your business is planning a big event. And it's no wonder! Business events are a fantastic way to grow your business. That's because, if they're well-managed, they can generate lots of new leads, convey your brand message to a broad audience, educate people about entirely new concepts, retain existing clients by honoring and rewarding them, and be a treasure-trove for developing new content, down the line.
But the real question is, "How can you get people to attend?" That's a huge challenge. With business events, your marketing must be carefully targeted to the audience that you want to attend. And that audience can be hard to reach through an ocean of competing marketing interests.
The short answer is that social media should be your primary, go-to source for marketing in a modern, online world. But you have to do it intelligently.
Choosing your Platforms

The first thing you need to do is to choose which social media platforms are right for you. Not all networks are equal. And, depending on your industry, some may be more effective than others. If your primary clients are product end-users, then Facebook might work really well. If your company services mostly large businesses, you should consider Linkedin. In reality, you can still use several networks, but you should focus on the ones where you know your clients are likely to be.
Your Hashtag

The next thing you should do is create a brand-specific hashtag. That hashtag must identify solely with your event. It should be short and unique. And it should be easy to remember and to understand. Then, of course, you have to be consistent in using it. All of your event posts, on all platforms, and all of your ads, even print ones, should include your event's hashtag.
Posting for your Event on Social Media

When it comes to posting about your event, you should start early and post regularly. You want people to anticipate your event far in advance. And, if your posts are any good, they will generate excitement about the event, even if it's far in the future. So, don't wait until a month before to begin marketing it online.
For all of your social media content, you need to keep the tone light and informal. In most cases, your audience will be turned off if it looks too much like a sales pitch. Of course, the style of your content should fit the platform. Whenever possible, use images and videos. Without it, your audience will lose interest.
If you want to build excitement about your coming event, you can release 'behind the scenes' photos of preparations. This can be a sneak-peak at the menu, or part of the decor theme, for example.
If your event is a recurring one, then create a 'Highlights' video from previous years. The video should be fun and informative, and you should post it literally everywhere. It should be linked on all of your social media platforms, wherever possible. It should be on your website. Put it on your event landing page, in your online newsletter, in posted articles, and anywhere else you can. Video is the most effective way to engage your audience online.
Shareable assets, such as downloadable audio recordings, ebooks, and more can also be posted on most platforms. Free giveaways like these can be very effective at drawing interest.
The Magic of Facebook Events

One fantastic tool for marketing your event is Facebook Events. You can create a Facebook event for free. It's a calendar-based service that announces your event to your followers. They can share the event for you, and people who see it can RSVP online. And you can include one of Facebook's newer features — a CTA (call to action) button, which can provide a link to your ticketing page.
For your Facebook event, use a high-resolution cover photo. Include all of the specific details, such as where, when, etc., and you'll have to choose the event category. Your event will need a good, comprehensive description. So, take some time to plan your Facebook Event before logging in to post it.
Using Video

Having mentioned the value of video in engaging audiences, here's a little tip about video and social media. Facebook video is, by far, the best platform for this. It gets ten times more viral reach than even Youtube links. And, if you set it as a 'featured' video on your company's page, it can maximize visibility.
The use of video testimonials is another recommended practice. They work well for most platforms. Generally, it's just a short video of a speaker or influencer commenting about the benefits of last year's event. People will recognize the face and appreciate the message. Alternately, if testimonials are written down, they can be overlaid in quotation marks, over photos of the people who shared them.
If you can get your speaker to cooperate, record a video of them inviting people to your event. Post that on your platforms, and you have a respected influencer advising people to come to your event. And the prospect of actually meeting that person can drive interest even higher.
Managing Social Media for Maximum Efficiency

Social media platforms are fantastic tools for marketing. But you should maximize their efficiency. Try to integrate your social media content with your website. Update your social profiles to make sure your company website is linked there. You can also integrate your many, different social media accounts. Post your Twitter handle on Facebook, for example. And your tweet your Facebook I.D., too.
Managing your social media marketing efforts can be complicated, especially if you're using multiple platforms. Depending on the scale of your event, you may want to invest in social media management software tools. Such tools usually assist with the planning and scheduling of posts and can be used to create diverse content across multiple platforms. Many of them can also help you find influencers. Influencers are online personalities whose interest in your event will drive others to follow and attend. They are people who 'influence' the behavior of your audience.
Maximizing the Range of your Posts

Posting on your own accounts is useful for reaching your followers. But you need to reach a broader audience if you want to maximize your attendance. So, find ways to get others to share about your event.
Most events have a popular guest speaker. In most cases, popular speakers have their own social media following. So, take advantage of that. Encourage your speakers to promote your event, too. Most of them will be eager to cooperate because it's in their interest for the public to know about their speaking engagements. It makes them more marketable.
Do you want to boost the sharing of your posts and increase excitement about the coming event? Consider having a social media contest. People love a chance to get free stuff. There are several ways to approach this. The easiest way is to give a prize to a random person who clicks 'share' on your posts. Or, you can give the prize to the person who shared the most. How you do it is up to you, but be sure you follow local laws to avoid legal troubles.
Take Advantage of Paid Advertising

One of the best advantages of social media marketing is that it allows for a lot of free content sharing. But if you really want to fill your seats, then you shouldn't skimp on paid advertising. Paid advertising on social media platforms can be especially powerful.
Statistics show that only 2-6% of Facebook followers will see your posts. So, if you're relying only on public posts, you're missing the broader scope of paid advertising. If you're planning to use paid ads, they should include the following:
Good images or video
Short text
A short headline
A call to action
An accurate description of the link. ("Click here to book now!")
One of the best benefits of using paid ads on social media is their ability to remarket to your existing prospects. That means that people who have already visited your website can be targeted with your social media ads. So, they'll see you a second time. This increases the effectiveness of your advertising.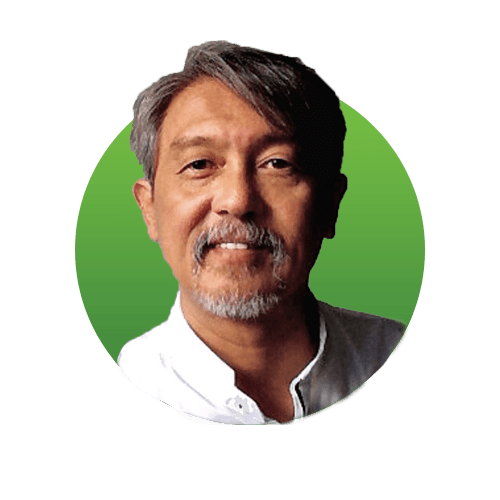 Best Regards,
Chau Lim
Email: chau@virtualdonewell.com
Phone: +61 413 981 888