In our previous post, we talked about taking a digital approach to lead generation by using Facebook Lead Ads. And, I'm sure you discovered the real value of that tool. But social media is really just one of many tools that you can use to generate much-needed leads for your business's marketing efforts.
Another great tool out there is the webinar. A webinar is an online seminar-style event that engages a large audience across an unlimited geographical space. Unlike other online tools, such as streaming video, webinars are fully interactive, allowing attendees to actively participate by asking questions, responding to polls, and more. What makes webinars effective is interactivity because that's what holds an audience's attention and makes them feel important.
Chances are, if you're a business owner, you've heard of, and possibly even attended, a webinar. They're a great way to network with experts in your field, and to get valuable input about ways to improve your own processes. But what you may not have considered is, the entire reason those experts are holding webinars is to make contact with business people like you! That's because webinars are a great source for leads.
Think of it this way: Just like any other event, there is a registration process involved in holding a webinar – even if it's a free one. So, by holding a webinar, you're gathering important data from the start. And that data is the first layer of information that comprises true lead generation. Furthermore, the people who attend a webinar are already interested in what you're talking about. Otherwise, they wouldn't attend. And, since a sales lead is defined as a person who may, eventually buy your product or service, then registration data gathered in a webinar is a true lead – rather than just random demographic data.
Webinars have other benefits for those who hold them, as well. One very important benefit is that, in holding a webinar, you're establishing yourself as a subject matter expert. If they're staying to hear you talk about how to do something, then it means they respect your knowledge and experience. This helps to establish a feeling of trust amongst your new contacts and builds a foundation for stronger business relationships down the line.
Furthermore, it's important to remember that business is all about relationships. People remember when you do something nice for them. And in a webinar, you are proving yourself helpful. The interactive nature of a webinar gives you a chance to provide concrete assistance to your attendees. This goes even further in establishing trust and rapport – which, again, are foundational to a future business relationship.
So, how do you host a webinar? Well, it's a significant undertaking that deserves lots of attention to detail. First and foremost, you need to have content that your target market actually wants to learn about. You'd be surprised at how many webinars fail because the marketers that planned them simply didn't have anything good to offer. Remember that if you want people to take time out of their busy schedule to listen to you, you simply must have something to benefit them.
Another important point about creating an effective webinar is to take your good content and deliver it in a way that will spark the interest of your audience. Find a relevant speaker or panel to present your content. Make it dynamic and interactive. Find ways to make it fun and interesting.
Of course, you also have to take technical issues into consideration. Hosting a webinar requires a specialized platform – of which there are many. And most of them are pretty good quality products. These tools are designed to move leads down the marketing funnel. But they have different abilities in terms of program delivery. That means that the platform you choose will be impacted by your specific needs. Here are some guest experience factors you should consider in choosing your platform:
1. What is the viewer's waiting room like?
When your viewers log in to attend your webinar, there is going to be some wait time. Are they going to be staring at a blank screen? Or is there some engaging content to keep them interested?
2. How easy is it to join the meeting?
Many of these software platforms require plug-ins to be downloaded and installed. How technical is the process, and how much headache does that represent to your audience?
3. How many presenters can you have at one time?
Do you plan on having multiple speakers? Will they interact with each other during the presentation? If so, you need to find out if your platform will support your plans.
4. How good is the sound quality?
Some platforms have better audio than others. And you mustn't forget that your viewers are coming for your content. If they can't hear, then you're going to lose them.
5. How many can attend your webinar at one time?
Many of these platforms have fixed limits (often due to technical constraints) to the number of attendees who can join the meeting at one time. Make sure your platform can support your marketing plan.
Here is a shortlist of software platforms that support webinars. The list is in alphabetical order, so you can research them on your own to decide which one is best for you.
Adobe Connect
AnyMeeting
ClickMeeting
DaCast
EasyWebinar
EverWebinar
Demio
GetResponse
Google Hangouts
GoToWebinar
Livestream
Webex
WebinarJam
WebinarNinja
WebinarsOnAir
Zoom
So, a webinar can be a fantastic tool to generate and develop leads for your business. But your success at using this tool will most certainly depend on the quality of your content and the capacity of your tools to do the job.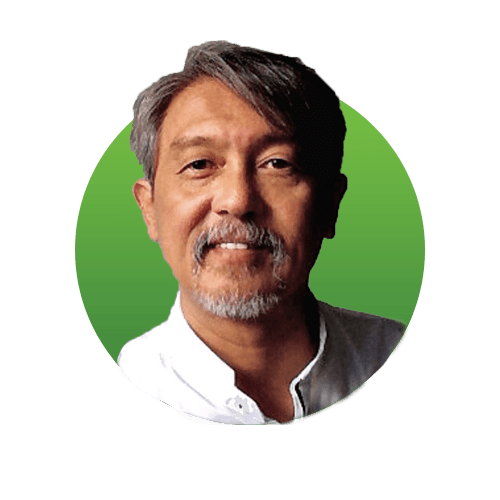 Best Regards,
Chau Lim
Email: chau@virtualdonewell.com
Phone: +61 413 981 888