A long time ago, I got an email from an old friend inviting me to join LinkedIn, a professional social networking platform that I had never heard of before. My first reaction was that I really didn't need another social network. I had Facebook which, at the time, was being marketed and described as a more 'professional' platform that was used by academics and business people.
At the time, I wasn't even a college graduate (I got a late start in higher education), and I was working in retail. How could a professional social networking platform even benefit me? But, because it was an invitation from an old friend, I thought I'd give it a try. I went to the site and created a free account, then promptly forgot about it for a decade. The only remembrances I had were occasional emails notifying me that somebody wanted to connect with me. But I ignored them because I didn't have time for 'another social media account.'
Fast-forward to 2018, after I graduated from university. By this time in my life, I'm working as a freelance content writer, producing blog posts and articles for companies around the world. Suddenly there was a significant uptick in the number of notification emails I was receiving from LinkedIn. And that started to stir my curiosity.
Truth be told, I still wasn't very interested in using LinkedIn to find a job. I like working freelance. And, if I do decide to get a job, I'm pretty sure I already have a job that I could walk into at any time. It's a wonderful thing to have friends and connections, and to be pretty good at what you do. So, I remained skeptical about how LinkedIn could really benefit me.
But now, here I am, writing an article about how to use LinkedIn effectively for professional networking. And so, I'm forced to ask myself a few questions. First of all, what is professional networking, anyway? Why is it important? I already mentioned that it's good to have friends and connections and to be pretty good at what you do. And when you think about it, the two things go well together. Everybody is good at something. As it turns out, in most cases, there are people who are looking for the skills that you are good at.
Networking is defined as a deliberate activity to build, reinforce, and maintain relationships of trust with other people to further your goals. In my case, I am a freelance content writer. My goals are to write content and get paid for it. In order for that to happen, I have to get my name out there and get people who need writers to trust me. Professional networking is a process that makes that happen. And LinkedIn is simply a tool to enhance that process.
What did I do wrong when I first discovered LinkedIn? Quite simply, I didn't approach it with the right mindset and perspective. LinkedIn isn't a network for job searches. It has that function as well, but it goes much further than that. I wasn't just a low-level retail worker when I started with LinkedIn. I was working in the retail industry, with lots of room for advancement. And I was exceptional at customer service. I took pride in it. If I had taken LinkedIn seriously, I might have made contacts with people – customers included – that could have laid the foundation for a strong career in the industry.
But LinkedIn is good for much more than just making connections. Its real benefit is not just in connecting, but in building trusting relationships. To truly benefit from professional networking, connecting is just the first step. You have to get to know the people to whom you are connected, and talk to them. They may or may not ever be a direct source of employment or business, but somebody they know might be. But they'll never introduce you if you're a stranger. Additionally, people you have done business with can have a strong impact on growing your network by providing you with recommendations and endorsements. But, once again, there is a social aspect here that requires you to build trust.
To succeed at networking with LinkedIn, I recommend the following five steps: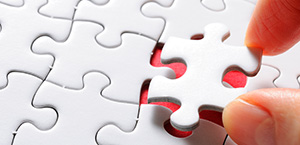 1. Connect to Everybody
Whatever job you do, whatever company you work for, try and connect to every coworker, supervisor, manager, subordinate, or client that you can. And don't limit it only to work. Your kids' teachers, your plumbing contractor, your dentist – all of these are connections that have social contact to a lot of other people. Maybe 90% of them will never benefit you, but that's fine. You still have the 10% that can help you reach your professional goals.
2. Get Social With Them
Read their profiles, message them, give them social greetings at the holidays. When LinkedIn notifies you that somebody has a new position, congratulate them.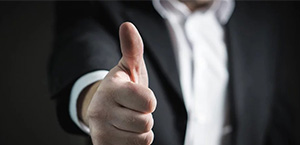 3. Recommend, Endorse & Request the Same
For people with whom you've done business, you can have a positive effect on their network. You can write a recommendation for your plumber, for example. Or, if you're qualified yourself, you can endorse that a coworker possesses certain skills. You can also request for them to do the same for you.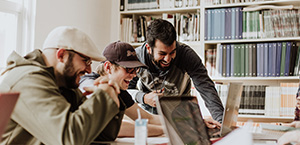 4. Join LinkedIn Groups that Suit your Profile
LinkedIn groups are groups of members within a specific industry. For example, a teacher might join one of dozens of career-related groups such as "International Teaching Jobs" or "Teaching STEM." These groups give you access to thousands of people in your industry with whom you might otherwise never have connecte. And members of these groups share ideas and support that can benefit the entire industry with the whole community.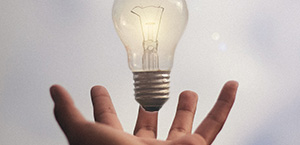 5. Create Your Own Content
Of course, LinkedIn is a social network. As such, you can post your own content ranging from simple text to full articles and even video. They even have a SlideShare feature that can help you to share presentations. And, of course, you can always use the ubiquitous hashtag on LinkedIn, too! Remember, people who create are viewed as competent and authoritative.
In conclusion, if you work for money in any capacity, then you can absolutely benefit from professional networking through LinkedIn.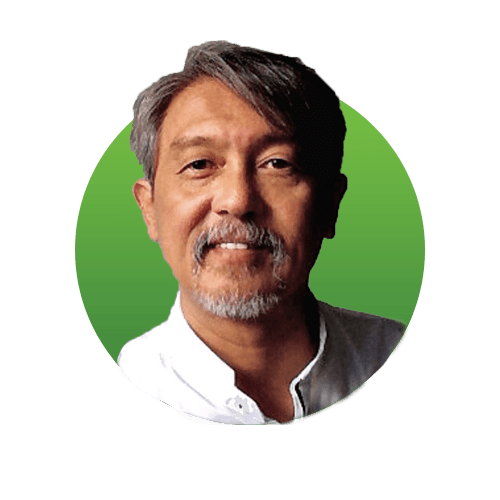 Best Regards,
Chau Lim
Email: chau@virtualdonewell.com
Phone: +61 413 981 888