The One Really Useful Tip to Manage Your Email
It can be hard to believe that email was designed to add convenience to our busy working lives. Today there is so much over-communication by email. In fact, it literally keeps many people from focusing on their core activities.

The big problem is this: email has created the mother of all catch-22 situations. Paying attention to your emails is essential to meet your objectives and those of your colleagues, subordinates, or employees. Simply ignoring your email is not an option.
At the same time, when you receive hundreds of messages daily, you spend more time reading, prioritising, responding, and filing them than is proportionate to their importance. The fact is, whatever strategy you employ to manage your email, it is still a productivity-killer.
Want to Know the Best Way to Manage Your Email?

There is a simple trick to managing email—one that involves little of your time and requires no magic techniques … You know; the ones that never seem to make any difference to your email hell.
---
THAT ONE SIMPLE TRICK IS CALLED OUTSOURCING…
---
Thanks to the worldwide pervasiveness of the Internet, you can now outsource your email management inexpensively to a virtual assistant. Simply engage an overseas professional who's happy to manage your email for you and for whom that is a core business activity.
Invest in Your Email: Enjoy the Return

On first consideration, it might sound a little extravagant to pay another person to manage your email for you. However, when you consider how much time you can recover by having someone respond to routine emails on your behalf, file your messages into folders, and alert you to the most important ones, the cost of an offshore virtual assistant is actually a worthwhile investment.
How Far Can You go with Outsourced Email Management?

By now, you might be wondering to what extent it's practical to outsource your email management to a virtual assistant.
The simple answer is that you can go as far as you want, depending on how willing you are to let go of the task (which for some people, is much harder than it sounds), how much you are prepared to pay for a VA to help you, and to what degree you believe it makes sense for your business.
For example, one point of delineation might be inbound versus outbound email communication, which can also be a good way to expand the scope of your VAs email management role progressively over time.
The Limited Approach: Inbound Email Management

To begin with, you might choose to outsource only the administration of inbound emails. In this case, you would delegate only simple email inbox management to your virtual assistant.
Outsourced tasks might include…
Reading your emails
Highlighting emails that require your response or attention and alerting you to them
Moving emails from your inbox into appropriate folders
Filing email attachments into folders on your computer system
Deleting emails that have no value or that no longer need to be kept
The last task on the list above will require you to have a degree of trust in your virtual assistant, so it might be the first task you delegate once you feel confident about his or her ability to exercise judgment. As an alternative, you could have your VA file emails into a "for deletion" folder for you to review periodically, leaving you with the final decision to delete or not to delete.
Expanding the Scope: Email Management and Response

The next step might be to let your VA handle some outbound email communication, perhaps delegating only the task of responding to certain types of incoming message. These might include "thank you" messages to customers or basic acknowledgments.
For instance, many people would prefer to know that an actual person has acknowledged their email and that they have not received an automatically generated response. If your virtual assistant is a good communicator, he or she might be able to create responses that instill that confidence in senders.
Your business might be one in which there are many common inquiries that you could train your VA to respond to. This is graduating toward the next level of delegation, which is to let your assistant make judgment calls about how to respond to incoming emails.
Advanced Email Management: Including the Outbound

Finally, you might be prepared to let your VA manage outgoing messages, especially if you have a regular need to send out emails containing standard information or certain specific messages.
---
You might wish to control the content of these outgoing emails using templates for your VA to follow or go as far as letting him create his own messages. 
---
After all, we're not all good at written communication, so if you hire a VA who is an excellent communicator, you might actually improve the way your business communicates by delegating most of your outgoing emails.
The One Email Management Tip You'll be Glad you Followed


Are you ready to investigate the options for outsourcing your email management? You might be pleasantly surprised at how inexpensive it is to hire an overseas virtual assistant, fluent in written English and equipped with impeccable administration skills.
---
Not to mention the fact that you won't need any more of those articles about how to manage your email…You know; the ones with tips that never seem to make any difference. 
---
Virtual Done Well can help you get started with a VA to manage your email. We only hire the best and brightest in administrative virtual assistants, and our rates are realistic for any small business, especially when you work out the cost of your own time lost on unproductive activities.
Visit the Services page on our website to learn more about what we can do for your business, and if you have any questions, feel free to contact us online or give us a call.
Editor's Note: This post was originally published in May 2015. It has now been revamped and expanded to make the content more comprehensive and informative.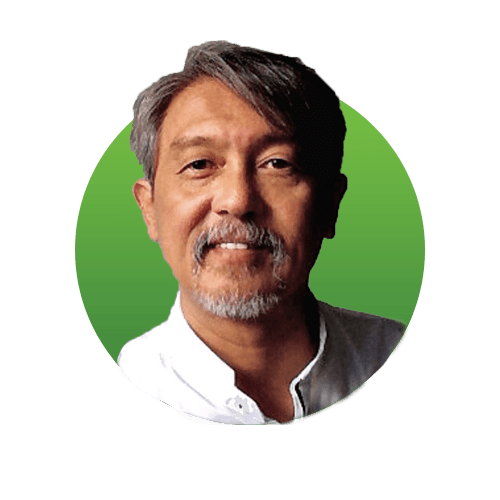 Best Regards,
Chau Lim
Email: chau@virtualdonewell.com
Phone: +61 413 981 888