Putting together a digital marketing plan for your business is no small task. But it is vital to your success in the digital landscape that you do it well. Just like any other job, however, going about it without the proper tools can mean a lot more work for you. And it can also mean reduced effectiveness and return on investment, in the end.
Just think about it. Would a carpenter start a job without a saw and a hammer? Would an auto mechanic go to work without his wrenches? With that analogy in mind, choosing tools to support your digital marketing efforts is a lot like walking into a hardware store. There are so many tools to choose from. How do you know which ones are the best value for your money?
In this blog, we will cover a top-20 list of digital tools that can make a big difference in your digital marketing efforts. And the best part is, most of them are free, or at least have a free option.
1) MailChimp
MailChimp is an email marketing software, and it is first on our list for a reason. Email is a vital part of digital marketing, and must not be ignored. More than 80% of businesses with an online presence do some sort of email marketing. MailChimp, specifically, is a well-established company that's been around since 2001, which means it's reliable. And best of all, it's free for businesses with less than 2,000 subscribers who send less than 12,000 emails per month.
2) HubSpot
HubSpot is a great, comprehensive software package for marketing, sales, and customer relations. It makes managing your marketing funnel easy.
HubSpot has a range of tools for blogging, SEO, social media, your website, lead management, landing pages, calls-to-action, marketing automation, email, and analytics.
Didn't I say "comprehensive?"
This service has a range of prices, but beginners can get started for free.
3) Trello
Trello is an extremely easy-to-use tool for team collaboration and organization on a broad range of office projects. This can include anything from writing a blog to creating a new website. It allows the whole team to share, proofread, and edit each other's work, which contributes to high-quality output.
Trello is another service that offers a free option, as well as pay accounts. So, visit their website to find out which package works for you.
4) Hootsuite
Along with email marketing, social media marketing is, without a doubt, another central pillar of good digital marketing. But in order to maximize coverage, you have to have accounts on all of the major social media platforms. Hootsuite is a very useful software that allows you to manage them all, at the same time, from one, centralized dashboard. There's no more need to visit all of the sites, one at a time. You can post the same content on them all simultaneously. And you can access and reply to comments from the same central place.
The downside is that this software isn't truly free. But it does have a free 30-day trial period for you to figure out if their modest fee of U.S. $19.99 per month, to manage up to 10 platforms, is worth the investment.
5) Followerwonk
Followerwonk is another useful social media manager, but this one is only good for Twitter. You might be asking, if you already have Hootsuite, why would I need software to manage Twitter, individually? The answer is that Followerwonk helps you performed a detailed analysis of your followers and target market, which makes it a particularly good tool for market strategizing. Use Hootsuite to manage your posts and comments across multiple platforms, but use Followerwonk to analyze Twitter users' behavior.
Followerwonk has a free option, but for the best analytical tools, we recommend their "Target" package, which goes for the U.S. $29.00 per month or discounted for annual subscribers to $276.00.
6) Tailwind
Managing social media, in general, is a labor-intensive task. But visual media platforms, such as Twitter and Pinterest, often have special needs. That's where Tailwind comes in. This platform doesn't just offer content scheduling. It also offers these useful benefits:
-Save time with bulk image uploads
-Drag & Drop Calendar
-Multi-board pinning and pin looping
-Hashtag lists
-Optimize schedules based on audience engagement patterns
-Includes analytics so you know if you're reaching your target
Tailwind offers 100 free scheduled pins for its trial period. After that, they charge the U.S. $15.00 per month, or an annual subscription can be obtained at a discounted rate of $119.88.
7) Google Analytics.
Its name is not very imaginative, and its function is somewhat self-explanatory. But what it lacks in style, it more than makes up for ineffectiveness. Google Analytics allows you to track and manage all of the traffic on your web site. It monitors every action by every visitor. Then it tells you where your traffic is coming from and what keywords are driving them to visit. This information can allow you to adjust your marketing strategies to play on your strengths and do more of what you do well.
Best of all, Google Analytics has a free option.
8) KISSmetrics
KISSmetrics is, by far, the most expensive software tool (in terms of start-up cost) that we're recommending in this article. But that's because it's a very effective way to follow up on your digital marketing ROI.
In their own words, this software allows you to "track, analyze and optimize your digital marketing performance. See what's working and what's not, across all campaigns, mobile, and web." It lets you assess your effectiveness, which is a critical phase in the marketing cycle.
KISSmetrics services start out at the U.S. $120.00 per month.
9) All in One SEO Pack
If you're still using WordPress as your primary content managing system, you absolutely must download they are All in One SEO Pack. This plugin is a powerful way to handle your search engine optimization needs. It is a basic tool with a basic function. And its best feature is its ease of use.
Here are some more great features:
-XML Sitemap support.
-Advanced Canonical URLs.
-Automatic generation of META tags.
-Compatible with most other plugins.
-Automatically notifies major search engines, including Google and Bing, of any site changes.
All in One SEO Pack is a FREE plugin, but for reliable support, you may have to pay a premium.
10) BuzzSumo
BuzzSumo is a fascinating market analysis tool that allows you to search out what's popular by subject, or within specific websites. This is particularly useful in analyzing your competitors' websites. Additionally, BuzzSumo scans the major social media platforms to find out what topics are popular now and puts actual numbers behind that information. Find out which content is being shared on which social media platforms. What's more, BuzzSumo can help you identify the influencers in the social media crowd.
BuzzSumo costs the U.S. $99.00 per month, or $79.00 if you buy a year's subscription.
11) QuickSprout
QuickSprout is a FREE website and blog forum that has a fantastic tool, right on its homepage. The tool allows you to analyze the performance of any website.  You can use it to find weaknesses in your own website. You can also use it to check out what your competitors are doing right. Simply go to www.quicksprout.com and type in the URL of the website you want to analyze.
12) SimilarWeb
In much the same way that QuickSprout analyzes websites, SimilarWeb analyzes them and makes comparisons for you. This site, which offers a FREE service option in addition to paid subscriptions, can help you compare your website to your competitors' sites, which can allow you to make changes and gain a competitive advantage.
13) Crazy Egg
Another great tool for analyzing your website for strengths and weaknesses is Crazy Egg. This easy-to-use service doesn't require the help of IT professionals to make it work. It's very user friendly. Here are some of the features it uses to show you what your users like or don't like:
-Heatmaps & Mouse Recordings
-Analysis and Reporting
-Platforms & Integrations
-Targeting & Personalisation
-Research and User Feedback
Crazy Egg offers a 30-day free trial, after which you are charged the U.S. $108.00 for a full year of service.
14) IFTTT
IFTTT is a brilliant service that allows you to run countless digital automation 'recipes' based on "if this, then that" logic. Basically, anything that can be done online or via an app can be set up to follow as the result of another event or action. One example is to set up an automation that notifies you via email when your staff submits a project via Trello. But the possibilities are endless.
And best of all, this is a free service with extended, paid service options.
15) Google Alerts
Google Alerts is a change detection and notification service. This is a FREE service that sends you emails when it finds new results—such as web pages, newspaper articles, blogs, or scientific research—that match your search terms.
16) GTMetrix
Page speed is a very important part of your website's functionality. If it takes too long to load, your customers will go elsewhere. GTMetrix is a great tool for optimizing the speed and performance of your website, which can give you an edge against your competitors.
GTMetrix has both FREE and paid options.
17) Qzzr
Are you looking for fun and interesting content to keep your social media followers happy? Qzzr is a fantastic tool for creating online quizzes that can be posted to your social media pages. You can use them to gather important data, or for the entertainment value, they bring your visitors.
Qzzr has both free and paid subscriptions.
18) Lumen 5
Digital marketing is heavily image-dependent. That's why turning your blog content into functional, social videos is a great idea. Lumen 5 is a platform designed for exactly that purpose. It is incredibly easy to use, and the results look great.
Lumen 5's subscriptions start at the U.S. $19.00 per month.
19) Animoto
Another fantastic video creation tool is Animoto. Using Animoto's cloud-based platform, you can create video slideshows with a variety of media content ranging from photos and images to video clips and music. The results can be visually stunning and very professional.
Animoto is offered for free, and there are also paid upgraded accounts.
20) ThriveCart
When it comes to digital marketing, what could be more important for your business than collecting payment? There are a lot of services that can provide a digital shopping cart for your website. But few can come close to the extras you get with ThriveCart.
This comprehensive embeddable shopping cart service offers these special features and much more:
-1-Click Bump Offers and Upsells
-Webhooks
-A/B Testing
-Auto-Followup
-Funnel Builder
-Affiliate Center
-Coupons
-Detailed Stats
-2-Factor Authentication
-Auto-Retry
Currently, a one-time fee of U.S. $495.00 covers a lifetime subscription. However, the company has plans afoot to change the price to an annual fee of $97.00 per month.
The number and variety of digital marketing tools that are available to the entrepreneur can be staggering. There are so many options to choose from. But we are confident that a thoughtful selection of items from the list above will help you to grow your business and increase your revenue. Find out what will work best for you and your company.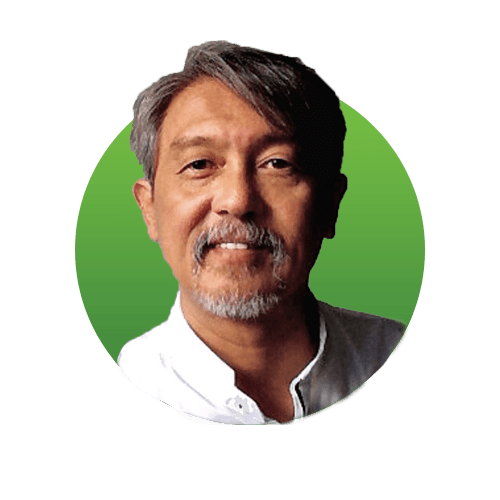 Best Regards,
Chau Lim
Email: chau@virtualdonewell.com
Phone: +61 413 981 888